Held in Istanbul Expo Center, 19-22 October 2017, the 4th Sleepwell Expo Mattress and Mattress Technologies Fair recorded another success with 87 exhibitors and 4103 professional visitors.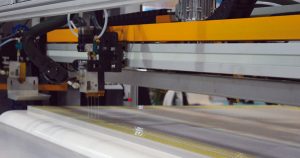 Turkey continues to pursue its development worldwide with its rapidly increasing population, advantageous geography, and contribution of exports by its advantageous geography. One of the most important sectors in Turkey, without any doubt, is the mattress industry, mattress machinery and components industry. Developments, innovations and example solidarity of the sector which has been performed in the mattress sector in recent years, have become the factors which affect the sleep products sector positively. With the same token, many positive economic indications which have been performed on behalf of the country and the sector in recent years, many regulations and directives made for the business volume and the mattress sector which has grown depending on the flow of foreign investments, indicate the importance of the SLEEPWELL Fair. The mattress main sector, sub-industry, machinery and equipment fair, which has been awaited for a long time by all sleep products industry professionals, was successfully held for the 4th time in Istanbul Fair Center, which is located opposite of the Ataturk International Airport, October 19-22, 2017. As the first fair on its field in Turkey Sleepwell Expo hosted 74 domestic and 13 foreign exhibitors totaling 87 who attracted 4103 professional visitors.
Sleepwell Expo represents a wide range of portfolio including the latest products of mattress manufacturers, pillow manufacturers, comforter and other sleep product manufacturers, exporters and dealers. They were mainly mattress exporters and importers, bedding manufacturers, home textile manufacturers, coverlet manufacturers, equipment firms, distributors, agents, chain store purchasing authorities, local furniture stores, professional import and export firms, designers, hotel purchasing managers, interior design firms, experts of the private sector, mattress industry buyers and trade press portals… In short, all members of the industry came together at the Sleepwell Expo-Mattress and Technologies Fair.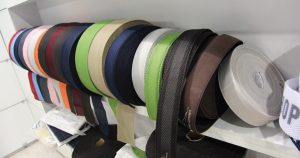 The truest venue for the sector!
The firms, which deal with mattress main and supplier industry, machinery and equipment, visit the fair by coming from both Turkey and surrounding countries in order to boost their production efficiency and competition.
Opportunities to negotiate with top level managers!
Mostly as top-level managers and company owners, the professional visitors came to Sleepwell Expo Fair to contract business agreements. Majority of the fair visitors consisted of top-level officials, general managers, assistant general managers, purchasing and finance managers of producer firms that want to get information about the new technologies, products and services.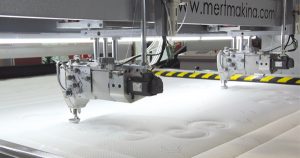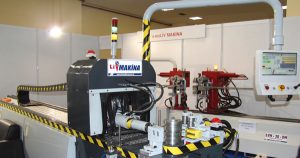 #guncel