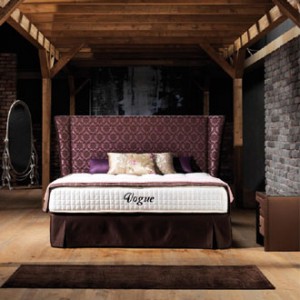 "Boxspring and adjustable mattress sector is at a faster growing sector compared to the regular mattress industry"
Having a vast business experience of 30 years Ersan Metal Household Product Industry was founded in Kayseri Organized Industrial Zone and now is continuing its production activities in Free Zone on a new production facility of 13,500m2 closed and 70,000m2 open modern sites engaged in production.
An official of the company outlined the firm and its operations: "Assessment of 2014 2014 was a successful year for Ersan Metal. We got very good feedbacks from Sleepwell and Ismob fairs we attended. We have also received requests from the countries we have not markets yet. We took our first steps for our store abroad.
Our target year 2015 One of our biggest goals in 2015 is to add new store chains, in addition to the store we have opened in Germany, and to make our A&E brand in Europe a well known and a reliable brand.
R&D R&D and innovation studies are very important for a company. We are working in this direction. InR&D activities we usually focus on where we are experienced in metal subjects. We move with the idea of "How we increase the comfort of people". In this respect, we carry out the R&D activities.
Boxspring and Adjustable Mattress Sector Status Boxspring and adjustable mattress sector is at a faster growing sector compared to the normal mattress industry. Especially this high level comfort of adjustable boxsprings, which are popular in Europe, will spread to other continents over time because we can see the results in the international fairs which we participate.
Now we welcome demands from the Arab countries that were asking 3-4 years ago if this was a medical bed.
The differences between regular beds and adjustable beds: At the moment the adjustable beds are not common in Turkey. But, on the interest we have seen in the local exhibition we can say that for the next 2-3 years also from Turkey we will have more demands.
Sleep culture is not an invention of modern times Sleep. Up to this very day its nature is a mystery and we still don't really understand its function and effect, but one thing is certain: sleep is very important in our Daily life. Through long years, the human being with all his unique habits and needs has continuously adapted the bed to his standards of well-being and put it into the center of his need for relaxation and lifestyle.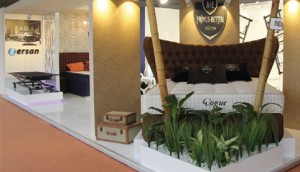 Now, people do not use the bed only for sleeping. When reading a book, watching TV , they spend their time in bed.  Make dream beds of top processing quality for people with high expectations – timeless and stable in value, uncompromising and absolutely produce. This has been a requirement for top qualified adjustable boxsprings.
So, in the coming years the adjustable beds will replace the normal beds in Turkey, as well as in Europe. Moving the adjustable beds in the head and feet side independently of each other this provide the person an extra special comfort. For example, while watching tv you do not need a pillow under your head in the adjustable beds. You can easily monitor your remote control by the head side to the appropriate level in a relaxed way.
Contributions of Kayseri to the furniture industry 10 years ago Kayseri furniture industry was contract working. But is now open to the world under its own brand and it adds value, new ideas and new products to the world and Turkey.