Form Sünger, keeping customer satisfaction above all else and using the latest technology in the production process, plans to increase its export targets in the new year.
We talked to İdris BABACAN, International Sales and Marketing Manager of Form Sünger, about future investments, export targets and R&D studies.
Can you introduce yourself as a corporate company??
Form Sünger, the leading brand of Erciyes Anadolu Holding in the chemistry sector commenced its operations in February 2002. Form Sünger, which has become a well-known and preferred brand all around the world within a short time with its high quality production and service understanding, is now among the leading brands of the sector today by growing day by day with the investments for the future.
From furniture to automotive, home textiles to insulation , our products provide solution to many industries.
Quality assurance is paramount at Form Sünger in order to offer 1st class products and services to the customers.
Inspecting compliance of the production from the raw material input to the finishing processes with the standards, products that Form Sünger produces have been certified by the top certification bodies in the world.
Carrying out production at world standards with its ISO 9000, ISO 10002, 14000, OHSAS 18001, TSE, Oeko-Tex, Satra, TSEK and FIRA certificates, Form Sünger, offers to its customers services and products in accordance with quality standards.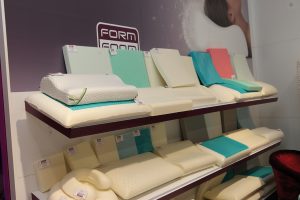 Can you tell us about your R&D studies and analysis laboratories?
Foam Casting Laboratory is the laboratory where all studies are carried out step by step for creating foam rubber recipes, making improvements in the product and determining the superior raw materials for a better product.
Form Sünger employs state-of-the-art technology in its R&D studies for sustainability and utmost customer satisfaction in production. The studies are carried out in stages and then the work is finalized by operating pilot foam casting machine in the last stage prior to industrial production.
This device we own has a high pressure process just like the industrial foam casting machine and runs with the same principle; it is the laboratory version of an industrial foam casting machine, including the software used.
Form Sünger offers this technology, owned only by a few reputable raw material companies in the world, to its customers as an R&D service
Our Instrumental Analysis Laboratory, which also operates under the control of the R&D department, uses highly sensitive and state-of-the-art devices to perform raw material input controls and analyze the effects of raw materials in foam rubber recipes. This laboratory is conditioned with an air conditioning system according to normal conditions.
Mass measurements are made in an airless and vibration-free environment in the Instrumental Analysis Laboratory.
Parameters such as how the raw material will be physically treated in the foam casting, under how many bars of pressure it can work, what kind of pipeline can be used to transport it to the mixture are calculated by doing kinematic viscosity measurement with the viscometer device . Measurements are held Under Normal Conditions.
NCO&OH measurements and Water Determination Experiments are carried out with a titration device. The device has the top technology of its segment. NCO&OH and water values ​​are very important parameters in preparation of foam casting recipe, and the quality parameters of the foam (density, cell structure, hardness, breaking, tearing, strength under pressure, air permeability, etc.) are highly affected by measurement and inclusion of these values ​​in the formula.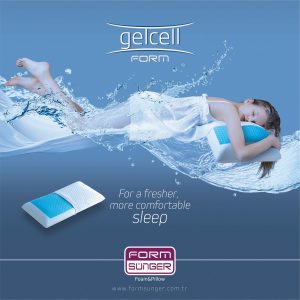 How do you go about production technology?
By meeting customer demands of various kinds with high technology production equipment and methods combined with years of experience, Form Sünger aims to raise the bar on product and service quality even further. Form Sünger has been successful in differentiating itself form others in the industry, especially in the moulding and cutting techniques, and continues to provide high technology products with various features like Flexi Foam, Visco Foam, Soft Foam, Dura Foam, HR Foam and Mould Foam available in different colors and densities. As the first company in Turkey with continuous moulding technology to manufacture highly elastic, stable cell structure foams, Form Sünger has the capability to supply ''flexible polyurathane foam'' in densities required by European, USA and British standards.
Form Sünger takes advantage of advanced cutting techniques like cylinder,revolving, profile and CNC cutters to give shape to foams of varying types and easily meet custom cut foam demands customers may make. The cylinder foam cutting is available at Thickness varying between 0,17 cm to 5 cm, while the CNC cutting technique allows foams of all density and firmness to be transformed into qualified products cut to precision thanks to computer controlled programming. Form Sünger is able to meet consumer demands for varying profile cut types including single, three or four design options. The recycle unit within Form Sünger presents foam that is made by reproducing the scrap pieces off cutting lines into block form , which is later cut and shaped to meet customer needs.
What kind of work do you do on innovation?
Innovation is not only a matter of R&D but also a matter that is constantly have a place in our agenda in all aspect from all of the departments of ours. As R&D, we follow the innovation ideas at the point of chemical production, but we never limit this subject only to chemical production, innovation is one of our keywords in all areas of production, shipping, planning, purchasing and sales processes, and even human resources. The rising trend in chemical production is about recycling and sustainability. We proceed with the philosophy of less petroleum derivatives and more biodegradable raw materials on this subject and we direct our research in this way. In addition, the continuous improvement of comfort, the creation of cleaner and healthier sleeping and comfort areas, and the pursuit of innovations in terms of health are also a part of our innovation culture. We have a wide supplier network, so we are aware of the developments in the sector and trying to integrate these innovations into Form Sünger. We follow the innovative ideas developed on nesting (grouping) in order to reduce the foam scraps remaining from the processed foam at the production point as much as possible; our P&D team is constantly working on this issue. Similarly, we aim to reduce exhaust emissions by trying to transport as much volume as possible with the least number of vehicles and this is only possible with producing high quality foams and we are assertive about this. In the marketing side, we make innovations to make access to information as easy as possible, both in domestic and international platforms, and in the way of digitalization. 
Which countries are you currently exporting to?
As Form Sünger, we export to more than 250 companies in nearly 100 countries from the USA to Europe, from the Middle East to North Africa, from South America to the Far East.
What are your targets about export and domestic market for 2022?
The Industrial Market structure in which we operate varies in two ways: Demand-Supply, Supply-Demand. Since we have a leading product variety in the market, increases observed in the customer structure after publicity and promotion activities. This situation also directly affected by the increase in demand in the market. Especially for the year 2022, with the contribution of the Turkey's economic model, our export-based production target is among our main targets. In order to be ready for this structure, in addition to all necessary production and capacity studies, we reflect the risks in the supply chain affected by the globally experienced and ongoing Pandemic to our customers at a minimum level, ensuring satisfaction and trust of customers. Operating as to developing new products, determining distribution channels, having researches on all aspects of the product for determining customer preferences or creating needs, determining the pricing strategy, and planning, implementation and auditing so that all these can be realized at the most appropriate time and in the most efficient way.
Which fairs at home and abroad do you attend?
As Form Sünger, we export to more than 250 companies in nearly 100 countries from the USA to Europe, from the Middle East to North Africa, from South America to the Far East.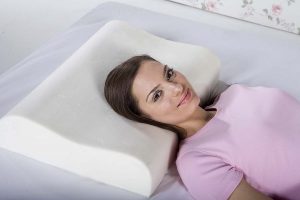 Finally, how do you see the current situation of the mattress industry in Turkey?
Turkey's share in the mattress industry is growing every year, and we believe that this growth will increasingly continue in the coming years. Although there are dozens of companies, large and small, engaged in mattress production in many cities of our country, especially in Kayseri, each company operating in the sector has been developed and has gained experience and know-how on mattress production and development. When you look at the amount of mattress production and export in our country, you will see that these amounts increase every year. There are steps to be taken, such as increasing brand awareness and R&D investments, in order to move the mattress production in Turkey to higher levels worldwide. However, one of the biggest advantages ahead is the increase in the online sales of the mattresses both in our country and in the world. In case the mattress manufacturers in Turkey keep up with the online sales channel and follow the developments in the world closely and keep up with the trend, the mattress production in Turkey will reach much better points worldwide.