Yilmar renewed machine inventory to expand capacity
Having been producing wire and springs Yilmar Steel company speeds up its reorganization program in 2016 that was started in 2012. The company renovates machinery in the factory to expand its production capacity. Now, the company is able to produce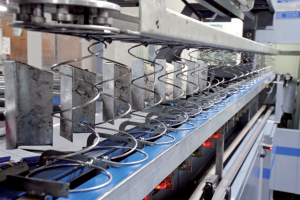 wires and springs for several industries faster and at flexible specifications. Ever acting fast to respond to the needs, expectations and problems of its customers, the company aimed to emphasize on the needs and orders of companies in export markets. Informing about their renovation program in the company, Eyvaz Yilmaz, general manager said, "We speeded up our activities in the renovation program that was initiated in 2012 by investing in the technology and human resources in our company in the year 2016. We completed investments on machinery in May this year. We also reorganized our managerial structure from top to bottom in all departments. We have been redesigning our production processes. Presently, we have been expanding our production capacity and improving product quality through transparent processes aiming to reduce customer complaints to zero. We keep our efforts to implement and improve a culture for innovative management in our company. Since our foundation our company has been a dynamic company by responding demands and needs of our customers fast and by expanding our product portfolio.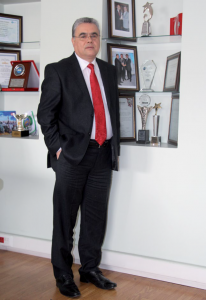 Special solutions for special needs of customers through new organization
Producing mostly for export markets, Yilmar steel company exports 85% of its production to 55 countries. Yilmaz said, "We have recently entered the US market by investing more in our technology. Our capacity was increased up to 50 thousand tons from 30 thousand tons and we are now able to produce additional new products having different specifications to answer the needs of changing needs of our buyers."The products of the company is demanded by several industries, including furniture and mattress industries besides construction and automotive sectors. Following the studies that were carried out, Yilmar company will start to produce a wide range of wires and springs for the orders of its company in order to keep its stable and profitable growth. An eco friendly company, Yilmar produces without producing any harmful wastes and using any hazardous chemicals in its production process.
#Investment #Yilmar #Machinery