ALEXANDRIA, VA – The International Sleep Products Association (ISPA) welcomes Julia Rosien, brand director at Restonic Mattress Corp. as vice chair, and Brittney Cooper, Beautyrest director of media and digital marketing at Serta Simmons Bedding to the Better Sleep Council (BSC). "I'm truly honored to be appointed to this position. When you serve an organization like the BSC, you're given the opportunity to generate close working relationships that enhance our collective brain trust," said Rosien. "By investing in the BSC, we help protect and nurture an industry that helps people start every day with a good night's rest."
Julia Rosien has served as Restonic's brand engineer since 2013 and was promoted to brand director in 2015. Former president and chair of WithIt, Julia has been cited as a digital media leader in the bedding industry and is an often-requested speaker to share her insights.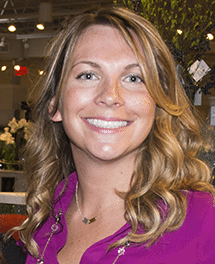 Brittney Cooper leads overall digital strategy and execution of all online and offline media efforts, including key corporate initiatives in paid consumer advertising, brand websites, content marketing, and mobile and social platforms. Cooper previously served as digital marketing director for Haverty Furniture Companies. She also has marketing experience in the hospitality and finance sectors. Cooper's digital leadership experience and home furnishings background have given her unique insight into how to leverage all facets of media to connect consumers with brands.
Gary Reach, vice president of marketing at Innocor Inc. is the newest addition to the Statistics Committee. Reach focuses on both the company's retail and commercial businesses. Gary joined Innocor from Dow Chemical, where he was responsible for strategic marketing for a variety of global business segments. Prior to Dow, he was a management consultant with Monitor Group advising clients on sales and marketing growth initiatives.
"ISPA committees comprised of volunteers like Julia, Brittney and Gary help this Association implement its strategic objectives. We look forward to the insights that they will contribute to this important work based on their industry and technical knowledge, leadership experience and creativity," said ISPA President Ryan Trainer. "I thank them for sharing their time, talents and energy as we address common industry goals, and look forward to working with them all in the coming year and beyond."
Established in 1915, the International Sleep Products Association (ISPA) is dedicated to lead and advance the interest of the sleep products industry by helping the world sleep better. As the industry's trade organization, ISPA represents the sleep products industry and members in countries around the world.
ISPA provides a wide range of member services. These include exclusive industry surveys and statistics, government advocacy support, educational offerings, the industry's ISPA EXPO trade show, safety research through its Sleep Products Safety Council, consumer research and education through its Better Sleep Council, BedTimes and Sleep Savvy publications.