Burhan Cetinbulut, "People will move to foam mattresses from spring types in ten years."
Having been active in the sector since 1976 Mitsan Group started to produce foams in 1998, felt in 22007, and fiber production in 2016 for the needs of furniture, mattress and automotive industries as their major supplier. Presently, the company has four factories of foam, mattress, fiber and felt products. Burhan Çetinbulut of Mitsan informed about the foams they produce and forecast that in ten years people will change their preference for the foam type of mattresses.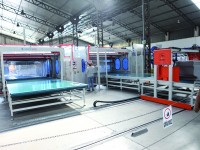 On the foams they produced
On our product line there are several density of foam including visco elastic and PU types. Density of foams defines the quality of the product. There are other kinds of foams depending on their hardness, softness and comfort levels.
In addition to these products we started to produce contour design foam products by investing 2 million Euros. In these factories that are one of the rare investments in Turkey and in EMEA region, thank to the special designed components mattress producers can manufacture mattresses without using any springs.
Producers was considering visco as a short term fashion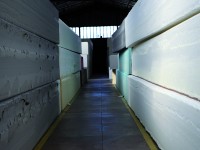 We began to produce visco elastic products in 2007. Interest in visco types in Turkey have recently began to accelerate. Perception was that it would fade away soon. But, now visco has increased its share in the market and still is going up. I forecast that share of foam type of mattresses will be higher in the coming years. This is an important point. The labor cost in the production of foam types is less then spring types. We and other companies who have a power in the market may lead the consumers towards foam mattresses. By now foams were expensive, now prices are lowered and buying power of consumers are rising. I think that in ten years, foam and latex will be more shares in the mattress markets.
On the differences of foam mattress usage and manufacturing between those in Turkey and in the world
Raw materials are important in this business. Since most of them were imported from Europe there are not so many differences among them. Suppliers of raw materials determine the market. It is also a matter of marketing; everyone tries to differentiate their products. We produce MDI base visco elastic foams that are made of two to three different materials. We prefer MDI, which is softer and more comfortable than others. We observed that our customers like the touch of our materials. In short, there are not so many differences between the two. Europeans are closer to the source of raw materials.
Are visco mattresses more innovative than others?
There are other materials called visco gel, which are more expensive and used in upper level of mattresses and target to A segment of the market. A class of products brings more profit to both suppliers and producers. The added value has more leverage. We add to our prices 200 lira, end user pays additionally 2 thousand liras.
Export to more than 30 countries
We ship our felts and foams to more than 30 countries mostly to North African markets. We have new markets.

Problems in the neighboring countries have forced us to seek new markets in the world. Every producer knows all of the suppliers in the country and markets have become more transparent. For this reason, we try to sell our goods in far away countries.
Distance from market is a problem in exports
We want to enter Russian market, a great potential. We have had talks with customers in India and we want to export to the countries in South America, though there are some problems. Mutual trust and cultural divide are major problems in this region. You understand the importance of neighboring markets when you spent some time in different export markets. Geographical distance and cultural divide are major problems in exports.
#Mitsan #foam #mattresses #fiber #softness #comfort #visco #exports