Sable Makine Company Partner Mustafa Çakır, in an interview with Sleeptech magazine, answered the questions about Sable, from raw material problem to Sable's production policy, from export to innovation.
Sable Makine Company Partner Çakır accepting Sleeptech editor Furkan Akar in his factory office in İnegöl expressed the questions about Sable and the problems of the sector. Çakır underlined that they make completely home production from software to design and stated that they are the first and only company that produces CNC foam cutting machine. Mustafa Çakır stating that there is a serious raw material problem in the sector and that they also have problems in the supply of raw materials during the production phase, underlined that they were not affected by the container crisis originating from China. Mr. Mustafa stating that they produce machinery for the leading companies of the sector such as Doğtaş, Yataş and Kelebek stated that they export to all over the world. Mustafa Çakır stating that they could not attend the fairs held last year due to the pandemic finally said "We are happy and proud to contribute to our country's export and production potential in this sense."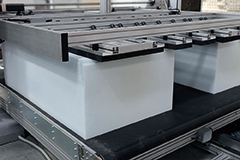 Mr. Mustafa, can we know you first? Can you mention your resume and Sable?
I was born in 1977. I graduated from Kütahya Dumlupınar University Mechanical Engineering. I started my career at Serra Sünger in 2002. Due to the machinery need of the company I work for, I focused on solving the problems encountered in the machinery while purchasing machinery from domestic manufacturers. In this process, I have analyzed that users, not machine manufacturers, can better detect the problems that arise in the machines. Thus, while working at Serra Sünger, we produced several machines. In 2012, we established Sable Makine and started to produce foam cutting machines. Right after that, we produced foam packaging machines. We have now started the production of CNC foam cutting machines, which is the highest level of this business. In this regard, we are currently keeping our feature as the only company in Turkey. As of now, we continue to produce the machines I mentioned.
As I understand, you have your own production portfolio. In other words, there is a product group that only you produce. Can you expand on this subject a little bit?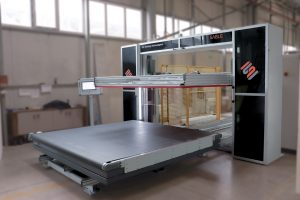 Flat cut foam machines started to be manufactured and served after us. It is especially used in Kayseri and Bursa. However, CNC foam cutting machines cannot be produced by any company other than us in Turkey due to the difficulty of software and design. Of course, there are manufacturers of this in the world. Italians and Germans are leading the way in this regard.
Could you mention your production for the mattress sector and your general production policies?
The machines we are making are products specific to the furniture and bedding sector. We are doing the dimensioning and cutting and packaging of the mattress foam.
Can you mention the firms that you are in contact with or partner with?
We are in close contac
t with companies from Germany and the Netherlands in particular, but almost all of the machines of the leading companies of the sector such as Doğtaş, Yatsan and Kelebek from Turkey were made by us.
To you is there a shortage of raw materials in the bearing components sector?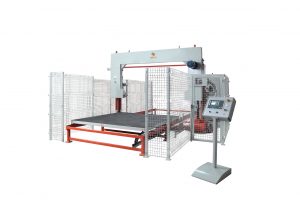 The raw material problem has been the most serious problem of the sector for the last two years. The materials we use, especially in terms of software and control, originate from the brand, so we are a little more comfortable. At that point, we are working with a German brand and we do not have any problems because they produce products only for us. But of course, there are serious problems in the redactor, sensor and terminus groups in general. There are cases that our order is delayed for 6 months. These affect production a lot. There are products of foreign origin of which prices have increased exorbitantly due to the increase in foreign exchange. Among domestic products, there is a serious price increase and supply shortage, especially in terms of iron and steel. The existing supply chain is almost broken. After the product is produced, it stays in the warehouse because it faces the logistics problem. The pandemic, which has been effective for the last 2 years, and on top of that, the Ukraine-Russia War, which has been effective for a few months, has changed the entire production condition, increased costs and limited raw materials.
What do you think about the container crisis originating from China?
Obviously, that crisis did not affect us. It is because China is not a country where we trade. There are basically two countries where we trade; Germany, Italy. We did not have a crisis due to shipping, but there were price increases due to deadlines and foreign exchange.
Can you mention your export policies and which countries you export to?
We do not have a priority criterion in exports. In other words, we do not prioritize the continents of Europe or America. We export to Germany, the Netherlands, Italy, Greece in Europe, and the USA across the ocean, Albania, Serbia in the Balkans, Iran, Iraq, Dubai, and Qatar in the Middle East.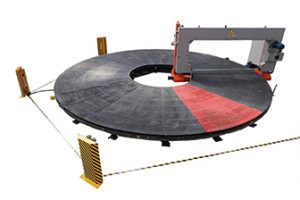 Which fairs do you attend at home and abroad? Which fairs are you planning to attend in the future?
We were actually going to attend the fairs last year, but it did not happen due to the pandemic. If we are lucky, we want to attend as many fairs as possible in the coming years.
Is there anything you want to add?
We are completely making home production. We are making our own products, from software to manufacture. We are happy and proud to contribute to our country's export and production potential in this sense.