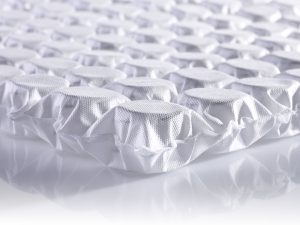 Recognized as the most innovative supplier of quality components, SPINKS SPRINGS design and build its own machinery to produce game-changing products.
Established in 2009, Spinks Springs is a leading supplier of unique, micro pocket coils to the furniture and bedding industry. Spinks Springs is part of Yorkshire-based family bed manufacturer Harrison Spinks, and through continuous investment in technology, is regarded as the industry's most innovative suppliers of quality components.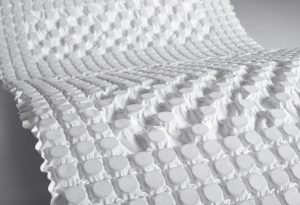 For 10 years, Spinks Springs have been shaping the industry through true innovation. They pioneered the invention of the original micro coil product, Posturfil, which was not only a total redesign of the classic pocket spring, but it completely changed the way the springs themselves are produced. With a team of on-site engineers who not only produce the award-winning components, Spinks Springs also has a dedicated Research and Development team based at their manufacturing facility in Leeds (UK) who design, build and maintain the machinery to make these micro coils.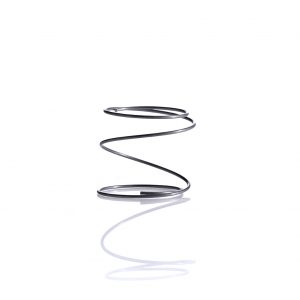 The Posturfil product is a low height micro coil that can be used for a wide variety of applications from mattresses and upholstery, to transportation seating and even footwear. They are flexible, pressure relieving and easy to customise, producing unrivalled levels of comfort and support.
Since the invention of the original Posturfil product, Spinks Springs have developed the micro coil further, using finer wire to create products with higher spring counts, after it was discovered that this provides numerous advantages. The company's own state-of-the-art wire drawing facility helps Spinks Springs draw the finest wire within the industry, which has enabled the world's smallest micro pocket coil products to be developed. This lightweight product contain an industry-leading 1000 coils per m2.
As well as a variety of different spring counts, Spinks Springs offer micro coil products pocketed in a range of different fabrics. This fabric offering includes the award-winning breathable 3D spacer fabric, which allows greater levels of comfort and ventilation, making it perfect to use within furniture or bedding.

Spinks Springs has continually invested in the latest manufacturing technology, designing and building its own machinery to produce new products and improve its processes. This has enabled the company to produce fully customisable sheets of springs, using their Springs Anywhere™ technology. Springs Anywhere™ offers complete customisation, with firm, soft or no springs able to be inserted in any pocket. Whether you wish to create targeted zonal support, or create a more structured edge with firm coils around the parameter of the sheet, Springs Anywhere™ allows you to create different feels with
#product, #sector, #bed, #mattress, #firm, #technology, #design, #soft,