Having in mind that it is very important to get a good night's sleep; Mitsan has started the production of Lifos Sleep Products.
Mitsan, one of the indispensable suppliers in the bed and furniture sector, has started the production of foam in 1998 and the production of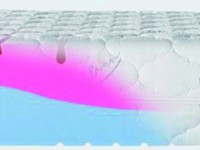 Lifos Sleep Products in 2008. Quality, low-price policy and supplying on time are the core missions of Mitsan. They follow the fact that quality starts with inspecting the raw material that is delivered.
"Bearing in mind that it is of first rate importance to get a good night's rest, we have started the production of Contour Design mattresses and pillows" said Sedat KANTARCIOGLU, General Manager of LIFOS. "Using the latest technology, we have fabricated anti-allergic, anti-bacterial and natural products" he added.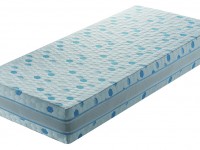 These innovative products are designed to relieve back, arm and shoulder pain, snoring and sleep problems. Supporting the shoulder muscles and providing anatomical comfort are two of many other characteristics which are ensured by Lifos. Various foam types -including Visco-Elastic foam- are used for Lifos products to ensure durability, comfort and air-ventilation. Essential step to great health is a good night's sleep and nothing provides healthier sleep than pressure relieving mattresses. Lifos mattresses take the shape of your body and give you the feeling of being weightless.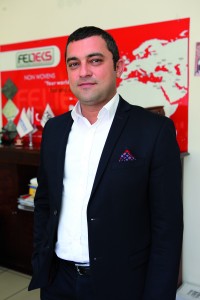 Kantarcioglu: "We draw inspiration from market developments, trends and specific customer demands and requirements. After all, the result must be a product which improves the quality of your living. We want to make sure that the bed and pillow you and your baby sleeps on, is not only safe and secure, but also idyllic and comfortable. We know that babies spend 10 to 14 hours in bed sleeping or playing and therefore our Lifos beds are perfectly suitable. Most of Lifos products are lined with removable and washable fabric cover.
On the basis of its knowledge and experience
and with the support of the latest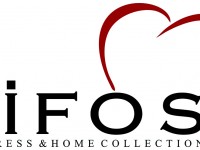 technology, LIFOS is able to fabricate products using different types of foam, for example soft foam, hard foam or Visco-Memory Foam and even Latex. All products are tailored to the needs of each customer.
"Besides local markets we have started to export Lifos mattresses and pillows to Belgium, Netherland, France, Italy, United Kingdom and Saudi Arabia," told Kantarcioglu. "We look forward to expand the list of countries we export to as everyone deserves to have a better life."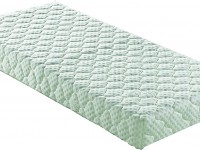 #Mitsan #furniture #foam #mattresses #pillows