* Tuck in with advanced collections featuring innovative textile technology, sleep wellness monitoring and exclusive, limited-edition styles designed with influencers
"Consumers are increasingly conscious of their health, especially the important role that sleep plays in achieving wellbeing. We're excited to debut these four new lines of bedding that go beyond comfort, as a modern solution in an overall healthy lifestyle"
PLACENTIA, CALIF (PRWEB) – Bedsure, the global home textile designer, announces the launch of four new bedding lines in the United States and Europe: Ucloud+, UmmU, Uzka and Jujo. Each new collection is developed and designed with the goal of promoting greater comfort and improving overall quality of life.
Bedsure has unveiled the following bedding lines in 2019: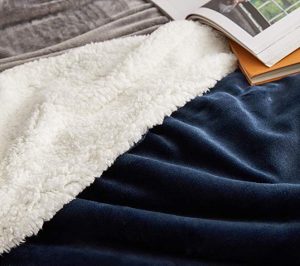 Ucloud+:
Making the compromise between beautiful design and a great sleep can leave you tossing and turning. If you are looking to enhance your home with luxuriously soft and cozy pieces, Ucloud+ takes Bedsure's best-selling bedding and infuses it with even more comfort. Elegant and intuitively designed with premium textiles, tailored and true-to-size, hypoallergenic and wrinkle-free, Ucloud+ provides you cloud-like softness with different collections from basic to classic and luxury.
UmmU:
Top contributors to poor sleep quality are often associated with being too hot or cold. UmmU addresses the issues related to performance, treatment and ergonomics during sleep with a line of pillows, comforters, mattress toppers and more. Each item contributes to your seamless sleep experience by providing targeted spinal support, moisture-wicking capabilities to resist spills and stains, as well as state-of-the-art materials to help regulate body temperature. These include graphene, Bio-Zero and proprietary fabrics or fibers designed in cooperation with 3M, Nanotex®, DuPont™ and Coolist.
Uzka:
Uzka brings innovative health monitoring technology to your bed that allows you to monitor your sleep performance through a series of discreet sensors. Based on the study of customers' sleep data and pain points, Uzka provides smart solutions to improve their sleep.
Jujo:
Designed to be an eye-catching conversation-starter in the modern home, the Jujo line is bright, colorful and youthful, while still offering the same Bedsure quality. Each item in the line is not only hypoallergenic and certified organic, but comes in seasonal patterns and trendy hues. Unique to the Jujo line is a special holiday edition, as well as a limited set designed in cooperation with notable influencers in the interior design space.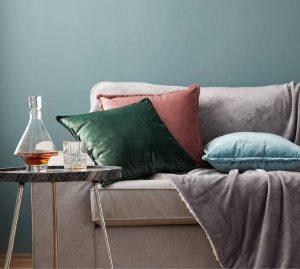 "Consumers are increasingly conscious of their health, especially the important role that sleep plays in achieving wellbeing. We're excited to debut these four new lines of bedding that go beyond comfort, as a modern solution in an overall healthy lifestyle," said Josh Chu, CEO of Bedsure Designs. "We take quality of sleep seriously, which is why we're the only company taking a holistic approach to ensuring our customers get the best sleep they possibly can. By leveraging state-of-the-art textile technology, reinforced with our ongoing work with bedding influencers, means that you're not only getting the best performance and longevity out of our products, but you're getting design, too."
#sleep, #products, #performance, #design, #comfort, #company, #sleeplessness,