Serkan Kır: "Spring manufacturers in Turkey have to contribute to the national economy by developing new ideas and new products."
One of the major factors behind the fast development of mattress industry in Turkey is the progress made in the supplier sectors of this industry such as springs and others. Serkan Kır, general manager of Nano Spring Company, said that the spring manufacturing companies have invested  more in their businesses during last 10 years. He informed about the industry and the positions of Turkish companies in the world as spring producers.
What is the importance of springs in mattresses?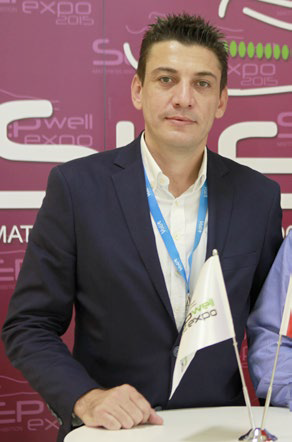 Spring is the most important material in the manufacture of mattresses. Spring type of mattresses are more advantageous than the mattresses made of other materials. Spring mattresses have higher ventilation ratio and so they are more hygienic. Their construction that was made by springs is more ergonomic and provides high level of comfort during sleep.
How far gone the production of springs for the mattress industry in Turkey?
Production volumes of springs for mattress industry have increased remarkably thank to the investments made by producing companies. But, some of the firms in the industry prefer to produce standard or commodity type of mattresses instead of developing new models and products by investing R&D activities. There is a fierce competition among the players in the market. As a result, profit margins have been lowered.
What needs to be done to prevent adverse effects of this development?
Some of the producers are selling their wares to European markets without getting any profits. Products sold have no added value to make it profitable for the producers. Companies should invest more in product development and to be more competitive in the market.
Who are the larger players in this market in the world? What are the differences between them and companies in Turkey?
Germany and England are the major producers of springs in Europe. What distinguishes us from them is that their emphasis on R&D and their stance from competitive moves. They continuously offer new products and solutions, and keep their quality high and provide valuable customer services. Besides they offer reasonable prices for their products.
In Turkey, however, companies act in the opposite way. They try to sell their wares on price only and behave emotionally not rationally.
What is the distribution of production centers in the world? What is Turkey's position in the world spring markets?
Since every country need mattresses, springs are made in almost every country in the world. Some of the major part of spring production is made in China. Russia is another top producer because it sells its goods to ex-Soviet block companies in Europe. Then comes England and Germany. We are proud that Turkish producers have also become important players worldwide.
#Turkey, #springmarket, #spring, #mattressindustry