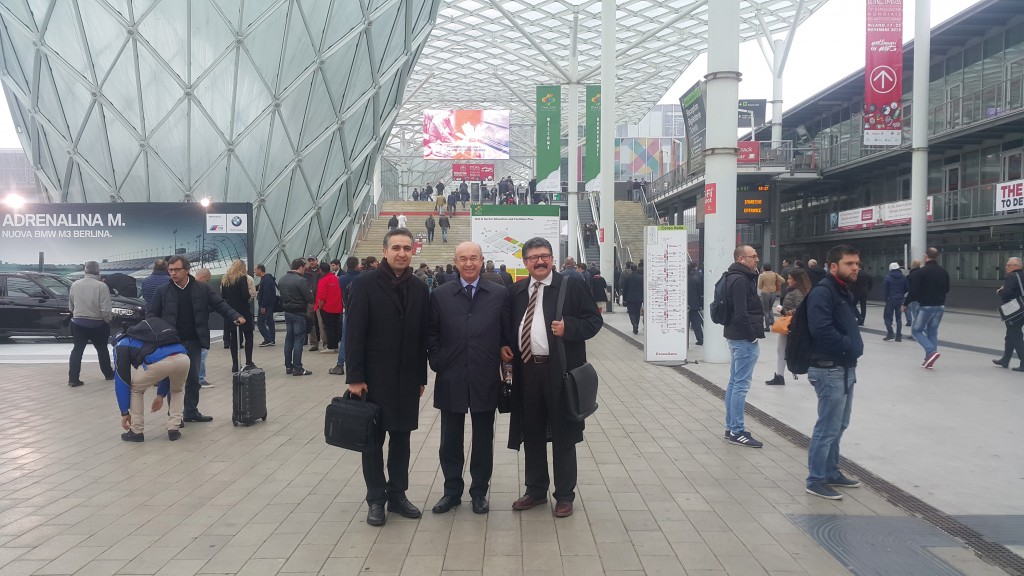 Boyteks Tekstil San. Ve Tic. A.Ş., operates in manufacturing of mattress ticking, upholstery fabric and carpet, invests 35 million euros for capacity increase, modernization and new construction investments.
Boyteks, becoming number one preference for the manufacturers in domestic market and on abroad with its innovations and investments in the industrial textile, is among the leading manufacturers of the entire world today. The Company ends the year of 2015 with a growth rate of 20%.
Mustafa Yıldırım, General Manager of Boyteks Tekstil San. Ve Tic. A.Ş. has spoken that "We continue to be the pioneer in this sector globally through our on-going consistent strategies, efficient operational skills and effective risk management. We are now ending the year of 2015 with a growth rate of more than 20%. Our Boyteks branded products become number one preference for bedding and furniture manufacturers in more than 100 countries. We rank among the top 10 companies in Turkey in the category of branded export. We carry on with being the pride of our country in this area."
Yıldırım, also presents statements for the objections for the year of 2016, as "We are aiming to utilize a budget of 35 million Euros as Boyteks Tekstil for the investments next year. Our investments shall be in the areas upgrade and modernization of old machinery, construction investments and modernization. We have already doubled the indoor manufacturing area of Bursa upholstery fabric facility, which was 25.000m2 previously. We will be able to achieve a 25% manufacturing increase through machinery investments in this factory of ours. Within this context, we have participated in the ITMA, which is a renowned trade fair in the world, and we have established the infrastructure of our machinery investments and signed new agreements. We strengthen our human resource correspondingly with these investments. We continue to strengthen our collection and R&D teams both in terms of quality and quantity."
Yıldırım also gives information regarding the sales and marketing activities for the year of 2016 and says: 'an intensive trade fair marathon will keep us busy in 2016. We will be participating in 16 international trade fairs in next year with our three product groups. We begin with the Heimtextil and Domotex trade fairs that will be held in Germany in January and then we are entering into an intensive process that will start with our participation in ISPA in USA, Interzum and Domotex Asia in China and afterwards Evteks in Istanbul and Mood Belgium. Our sales, marketing and collection teams are ideally getting ready for these trade fairs. Besides this, our active customer visits shall increasingly proceed. Our team is performing travels to more than 50 countries annually. Our collection teams are already ahead of time and continue their ceaseless endeavours in order to display the trends of 2017.