Berfa Group, including the production of many mattress
components from fiber to glue, from sponge to spring.
Berfa Group has offices all over the world and work with global mattress brands. It always keeps the quality at the highest level in line with customer demands, indicated quality, timely supply and capacity for the address of sustainable trade. Berfa Group works with the best brands in the sector from many countries in the global market.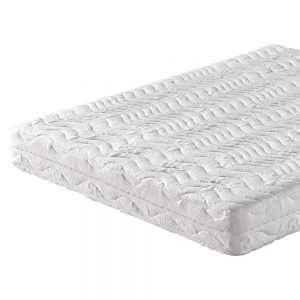 Steel Wire & Spring Units
Thanks to their superior sleep and enhanced sitting comfort, the use of Pocket Springs has lately been on the rise. Pocket springs are individually wrapped in non-woven pockets and have independent movement feature.  Pocket springs are available in barrel, cylinder or other shapes to accommodate the requested comfort.  By using wires with varying dimensions Boyçelik is able to produce zoned pocket spring units for enhanced regional support.
Micro pocket springs support the body at every point of contact thereby providing an even more luxurious sleep. Micro pocket spring system is quickly becoming one of the most preferred spring systems by mattress manufacturers and are available in zone. The narrow spring diameter allows more springs per m² while the special honeycomb arrangement makes better use of space, both features that distinguish the micro pocket spring from other spring systems.
The Bonnell or open coil spring unit is the cheapest and most ineffective support unit you can get in a mattress. It is a continuous piece of wire that is twisted and coiled to create a massive set of joined crude springs. This results in a 'one size spring' of sorts, which moves as a mass piece.
Mattress, furniture, textile, automotive and industrial spring manufacture can choose from a wide array of steel wire ranging from 1,20 mm to 5,00 mm diameter. Manufacturing rolls that can vary from 100 kg to 900 kg, and made to meet required quality specifications. Products are shipped with core cardboard, steel strapped and covered with special material to protect from unfavorable external conditions.
Felt
It is a filling material used in bed, sofa, automotive and insulation industry. It is produced using carding machine, Cross Lapper, needling and thermobond technology. These technologies provide the desired quality and strength.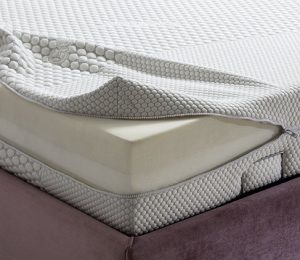 Felts have extensive use in the manufacturing of mattresses. They are used to keep foam in its intact position and work as a protective material. In layered mattresses, multiple felts are layered. The top layer of felt always provides protection to the mattresses.
Nonwoven Fabrics
we can supply all kinds of color and width non-woven fabric products according to requirements of clients. The fabric weight, dimension, color, logo, printing, design can be produced as per customers' requirement.
Mattress Tape Edge
We Have all kinds of mattress tape edges, narrow weaving technology, edging tape fabric, mattress spacer fabric, bed side edge fabric, printed mattress tape edge, embroidered mattress tape edge, printed mattress handles, embroidered mattress handles, knitted narrow fabric, stretch fabric tape edge, standard tape edge, jacquard tape, breathable narrow fabric for borders, HD printed tape edge, polyester tape edge, woven tape.
Fiber
The fiber bundles formed by the fibers are called textile fiber. Fiber; It is a plurality of fiber word, which can be twisted with tensile strength and tensile strength.
Thermobond Fibers:
It constitutes the roof of the production in the form of wadding and using different staple fiber raw materials, different types of laps are formed.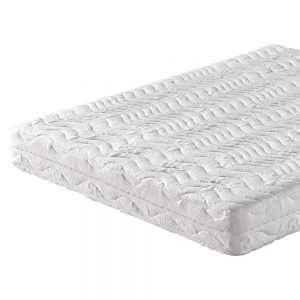 Siliconized Fiber:
Its raw material consists of %100 Virgin
Polyester. Coating outside the fiber. The fibers coated with silicone are more slippery, more silky and softer. Silicone coating in a quality fiber is not washed out. Silicone fiber is one of the most preferred fiber types in making pillows and quilts.
Flaret Fiber:
It has flame retardant property. It is preferred in mass living areas and export products. Other properties are the same as Thermobond Fiber.
Wadding
It is a textile product made of materials such as cotton, sponge or fiber, which are designed to make the clothes look stylish and beatiful.
Cotton Wadding:
Cotton wadding adds value to your products with its special and hygienic structure, keeps the heat exchange in the body in balance. It helps to find the heat balance by using the summer side of the mattress.
Black Wadding:
Black Wadding is an economical and soft filler. With its very flexible structure, it is very easy to apply in areas that require flexibility in insulation, furniture and
bedding industry.
Wool Wadding:
100% Natural Sheep Wool wadding is odorless and hygienic structure provides heat balance in your products. It helps to maintain the heat balance by using on the winter side of the mattress.
Foam
We manufacture too many different types of "Foam" as "Elastic", "Tough", "Ultra-tough", "Soft", "Plume", "hyper soft", and "Memory" with different range of densities, thicknesses, dimensions and colors for mattress and sofa manufacturers. furthermore, "Foam" also can be manufactured according to required specifications by customers.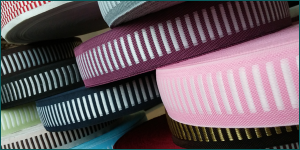 Visco Memory Foam
Visco (memory foam) softens in reaction to body heat and ressure, molding the shape applied onto it in just a few instants. It fills all the gaps between pressure points thanks to its superior elasticity, resulting in an extraordinarily comfortable orthopedic support.
Visco Memory Foam with Gel
The integrated visco gel foam infuses cool micro gel elements into the memory foam individualising ontouring, relieves extreme pressure points and provides a cooler sleeping surface.
Flame Retardent Foam
It used when the strictest fire code standards are required, such as in hotel lobbies, hospitals, schools, mass transit (airplanes, buses). …Fire retardant chemicals in the foam give the texture a grainy feel.
Hyper – Soft Foam
is the definitive solution for a much softer mattress, will give you the sleep comfort you are looking for.
Visco Pillow
VISCO AIRCOMFORT PILLOW
The holes in Pillow provide extra softness and help circulate the air flow in a comfortable loop. Aircomfort also prevents any breathing issues that result from sleeping in the wrong position, and will help prepare you for a vigorous day.
VISCO ORTHOPEDIC PILLOW
Visco Orthopedic Pillow is curved in a way that will integrate with your anatomical structure. It provides a comfortable and unique sleep experience with the technology it has developed, even for those who have difficulty going to sleep.
VISCO GELCELL PILLOW
The Gelcell Pillow can be used comfortably in summer months, it provides a cool sensation. It offers years of healthy and comfortable sleep without losing its form due to the stretching feature of the gel.
Mattress Ticking
In today's competitive bedding market, mattress fabrics "ticking" is a key selling factor for a mattress. Manufacturers of bedding choose ticking fabrics with great care because the ticking identifies the bed… its price, comfort level and quality.
Mattress Cover
We have a full range of sizes available to suit most beds from traditional single and double beds to ¾ double and super king size beds, so no matter what size bed you have, you can enjoy our luxurious zippered mattress cover.
zippered mattress protectors fully encase your mattress, top, bottom and sides and zip securely in place.
Packaging Materials
We can supply many types of packaging bags, wire frame & piping bags, biding bags, high frequency packages, offset box packing and Pvc bags for roll mattresses.
Mattress Labels & Handles:
We produce all the woven labels, printed handles and specialist point of sale that really makes a difference between your products and your competitors. Our unique process makes it even easier for you to brand your products.
Other Mattress Components
Mattress Glue:
Solvent Based Glue
The most traditional form of mattress adhesives are solvent based systems. These systems provide strong bonds, generally stronger than water-based mattress glues. They can be applied by roll coating, spray or beads and dots.
Hot Melt Glue
The newest, and most efficient mattress adhesive on the market is hot melt which is applied with hot air and sets as the heat dissipates. Hot melt is the mattress glue with the fastest curing process and least risks as it involves neither solvents nor water thanks to its 100% solid consistency.
Sleep Display Systems:
WHY TO PREFER MATTRESS DISPLAY SYSTEM?
– Enables you to display more mattresses in your stores.
– Enables you to get higher profit by enabling you to offer
more choices to your customers.
– Capability of production for any size mattress.
– Capability of quick mattress switching.
– Minimum ground usage.
– Capability of lowering and lifting with extreme ease.
– Enables you to display 3-10 mattresses within space of 1
queen mattress.