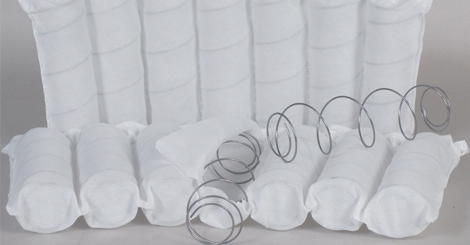 Active in the steel and springs business since 2001 Yilmar company renovated its machine park and started to produce customized springs for mattress manufacturers. With these machinery, different sizes and dimensions of bonnel and packed springs are produced.
Responding fast to the orders and special demands of customers, the company also offers mini and micro sized packed springs to its customers. Having ISO 9001 quality document the company improves its quality continuously.
Employing about 450 people in the factory of 30 thousand sqm, the company manages its production processes professionally. Annually 50 thousand tons of products are sold in domestic market and in 50 export markets on five continents.
The company aims to expand its market coverage by additional products targeting to several other industries such as construction companies, besides the furniture and automotive industries. With its integrated operations from manufacturing, sales and logistics to customer services, it aims to be a dependable supplier for larger segments of industrialists.
#Yilmar,  #steel, #springs, #steelandspringsbusines, #machinery