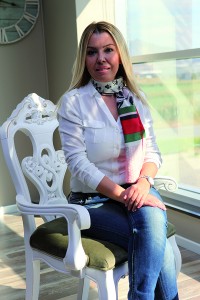 Producing metal, moving and electronic mattress systems for more than 30 years Ersan Madeni added several products into its production line such as beds with hygienic fibers, gelled visco foam pads and smart sleep systems. Brand owner Aynur Erman informed about her company and fair activities.

How were the reactions you got in trade shows?
We do not have great targets for the year 2016 because of the problems we have been experiencing in business. We decided to focus on investing in fairs for further development. We recognized that this was a right move at the right time. There was only one Turkish company in the fair we participated. We are going to be in IMM next. It is also important for the prestigious of our country as well as of our company. Turkish companies who want to participate in these fairs can only find marginal locations in these events, especially those held in Germany, due to the negative stances of organizers toward foreigners. But, we got a reservation in this fair. We will go to Highpoint fair in October. Now, American market is attractive for us, it excites us, because it is out of our experience to make suitable products for their culture.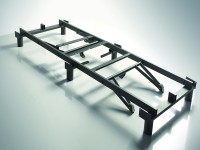 What kinds of mechanisms are demanded?
There are lots of mechanisms in American market; however, sophisticated mechanism used in European markets is not sold in America. Mattresses are so heavy and are rather simple. We were in a fair in Florida in May, and I witnessed that mechanisms are so simple than those we accustomed in Turkey. We bring our varieties to these markets.
What's on in your product portfolio?
We really have a large variety; I confess that, I don't know the exact number of them. We are still developing new choices.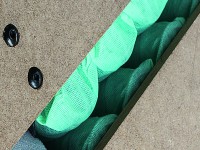 Our research and development team work hard, and find newsolutions for the needs of our buyers. We develop specific varieties for specific companies.
We got a good way on the moving mattress mechanisms. We put fibers beneath of them and aimed to especially elderly people. It is also comfortable and suitable for normal people but is not demanded in Turkey. We sleep on flat beds. We have special products that can be adjusted for sitting purposes to offer American market. They can be remote controlled for better comfort, the kinds that are commonly used in Europe especially by elderly.
On their target for American market
Target will be set following the fair event. We are not so familiar with this market. We visited only once. We have communications with several businesses. We will keep our contacts with them in the trade show.
#Ersan_Madeni #electronic_mattress_system #mechanism #European  #American #market