As the largest producer of Europe, the company recycles chemical and industrial wastes to produce Bondex foam thereby contributes to the environmental protection.
Format Sünger (Format Foam), is a young and dynamic company established in early 2013. It has been operating in the industry by following up the latest technologies and trends. "We have made our company a strong player in the market by taking strong and courageous steps. While doing all these, teamwork and absolute customer satisfaction have been our top priority," says Ahmet Sezgin, Company Manager of Format Foam. "Thanks to our professional approach to customer needs, we have built up a respectful place in a short time."
Sezgin explains: "Format foam is a recycling company. We produce a type of sponge called Bondex foam, by processing the wastes from more than 20 foam factories in our country. Our company has a Certificate of Waste Importer Registration issued by the Ministry of Environment and Urbanization.
"The Bondex foam we produce is used by all companies producing mattresses and products manufactured from soft groups all over our country. Although not directly, we have exported our products to more than 70 countries through these companies.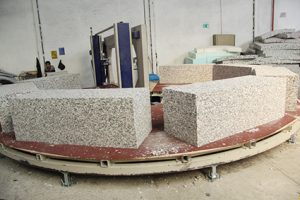 "Our company is the largest producer in the market in our country and Europe. The products we produce are the most demanded products due to the high DNS, high quality, and price stability.
The 2020 global pandemic has drastically affected all of us regarding both health and business. Weekend holidays have partially curbed the real terms of trade. Fortunately, the fact that very fast summer season alleviated our troubles. I hope we will do healthy, peaceful and profitable business in 2021.
"Our company continued to invest in 2020 despite all adverse conditions and will continue to invest as needed.
"Our company is doing a very valuable job in terms of environmental health. The products we recycle are industrial and chemical wastes. Their mixing into nature is dangerous for environmental health. In this sense, Format Sponge is an environmentally friendly company that attaches importance to human health.
Finally, we wish 2021 to bring peace, health, tranquility and happiness to all the peoples of the world."