Having a respectful reputation in the yarn industry, Manas Iplik (Manas Yarn) Company has been participating in Sleep Well Expo 2019. Lubaba Nasrullah, International Sales Executive Director of (Lunas) Manas Iplik, shares their opinion about Sleep Well Expo fair.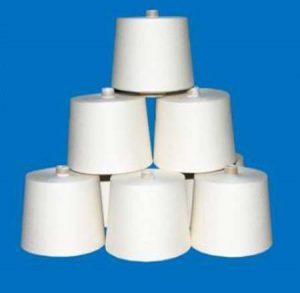 What kinds of preparations have you made for Sleep Well Expo? Could you mention about the products you will put forward at the show?
We have participated in Sleep Well Expo with ready mattress which covered by special cover to show how can mattress be done by hand-made without any need of any machine, also we have shared all kinds of raw materials which must be used in mattress production, some of them which are presented in this exhibition like; ready designed quilts, mattress tapes and other complementary materials for mattresses like; bed linens, blankets, water-proof alezes and so on.
Have many years have you been exhibiting at Sleep Well Expo? What contributions do you think the fair has made for your firm and for the sector?
This is the first time we exhibit in Sleep Well Expo as an independent participant, as we had participated twice before behind another mattress machinery company.
The fair can facilitate the contact between Turkey's tradesmen and the merchants around the world, which provides a meeting point between them and give the chance for the Turkish products to be exposed and introduced to the outside world.
Have you already scheduled your 2020 event program?
We haven't decided yet for 2020 Sleep Well Fair, but how much we get good feedbacks we will be appreciated to participate year after year.
Which countries do you export and which ones do you target for exports?
Our target countries mostly go around the Middle East Countries.
Would you evaluate the position of Turkey in terms of mattress manufacturing?
Turkey has occupied a quite high level exportation volume in the world, which all the World's merchants are targeting, Turkey has been competing the world by its quality, prices and the low shipping distance, especially for the Middle East countries.
#manas, #iplik, #mattress, #export, #expo,