In line with growing mattress industry, fabric manufacturers fire up their innovation efforts.
Due to chaos of daily lives, fast consumption, haste to reach somewhere and trying to focus on several points concurrently we cannot spare time to rest. Night sleep is the most suitable period to be refreshed, but most of us awaken tired and exasperated. At this point, the innovations made by the mattress manufacturers and their suppliers who strive to improve the quality of sleep, become a savior. In 2017 the most popular topic in the mattress industry was based on the choice of foam or latex. In 2018 we focused on spring and fabric technologies. The following is our assessment about the most popular topics on mattresses compiled from the interviews we made with leading producers of mattress fabrics in 2018.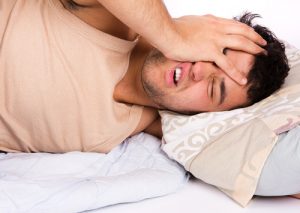 Global warming affects seasons, not the sleeps
In recent years, we started to have hotter days in summer and colder days in winter. There are some other countries like ours that were subject to unusual climates during the year. Changing climatic conditions may cause some difficulties to enter in sleep or shorten REM sleep periods. It is possible to reduce the effects of changing climate but not so valuable as the direct impacts of the fabrics used on the mattresses.
At the end of these, innovative products aiming to stabilize the body temperature both in winter and in summer has got their place in product portfolio of major manufacturers.
Are you sure that you got rid of all stresses of the day?
Technology covers all stages of our lives. We had been encircled by technologic devices all day long and spending our time in enclosed spaces. So, static electric accumulated during the day triggers stresses and negative emotions. Uncontrolled stress spoils the quality of life and sleep. Getting away from these all-negative conditions for a comfortable sleep is possible only with better fabrics for mattresses.
The materials that are used in the production of smart textiles are begun to be used in the production of mattress fabrics. Thanks to carbon fibers used in the production, more flexible, waterproof and static-electric-free fabrics are obtained. Some natural materials, like the seed of cherry, can produce positive effects on brain and imaginations.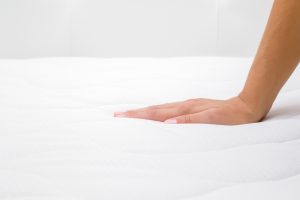 New innovations to protect hygiene in mattresses
Cleanliness of mattresses is hard to manage. Mites are hazardous for health; they are invisible, fed with human skin cells are also hard to get rid of. There are several products that help to fight with mites but people do not have enough time to spare for cleaning their mattresses. Anti-bacterial mattress fabrics come to our rescue at this point.
Hygiene maximizes in the fabrics the contain bacteria that supports immune systems of the body. They protect people against microorganisms such as bacteria, mold, fungi and against stains.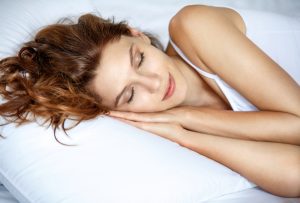 Skin repairing effect
Human skin is highly prone to be irritated and deformed. So, tissues that contact our skins are important. The fabrics that prevent fatting and celluloids by facilitating the circulation of blood in veins offer healthy outlook on skins were among the best innovations of the year. Those fabrics that protect against wrinkling on skin by keeping the moistening balance of skin were among the successful innovations of the year in 2018.