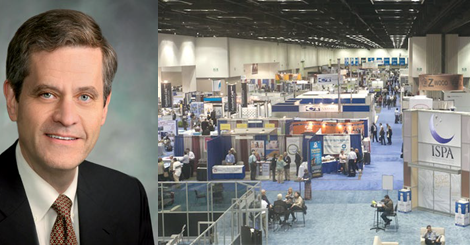 The International Sleep Products Association (ISPA) announces its largest EXPO in history! At this year's record-breaking exposition, the world's only trade show exclusively for the mattress industry, more than 221 exhibitors from 23 countries are expected to showcase their products and services on over 133,000 square feet of the floor space from March 9-12 at the Orange County Convention Center South in Orlando, Florida.
"These results reflect exhibitors' confidence in both the mattress sector, as well as the benefits they can achieve from participating in ISPA EXPO, with its long-standing reputation as the leading venue for mattress industry suppliers and buyers," noted ISPA president Ryan Trainer.
"I've been attending EXPO for over 40 years. There is no other event where we can connect directly with so many of our industry colleagues and partners and see the latest machinery, supplies and services we need to run our business," said Bob Naboicheck, president of Gold Bond Mattress Co.
"ISPA also offers timely and high-quality educational seminars. I walk away from every EXPO with new ideas, knowledge about the latest trends and many valuable contacts." ISPA EXPO offers relevant educational sessions designed to provide business insights for attendees across every sector of the mattress industry.
Networking events, including a Welcome Reception, ISPA Women's Network Reception, Happy Hour on the Show Floor and the ISPA Industry Breakfast featuring nationally syndicated columnist and author Greg Schwem, will provide opportunities for attendees to engage with business partners and colleagues from around the globe.
#ISPA, #ISPAExpo, #SleepProducts, #mattressindustry