Sefox believes in the power of passion in the adhesives industry. Risen from the past to the present with its understanding of superior quality, Sefox produces its products by believing in the power of innovation and passion with its 50 years of experience in the sector.
The company, which entered the sector in 1972, has managed to develop with its innovative and original structure. Following the technological developments closely, Sefox has become one of the best companies with its experience and perfect service understanding.
Being a well-known brand in Turkey and all over the world with its successful works, Sefox aims to add great value to its employees and Turkey by supporting innovative works. The company, which always keeps the working conditions in the best way, is closely interested in every issue.
Since its establishment, Sefox has produced various products in the field of industrial adhesives with its innovative products and presented it to the sector. The company, which provides the best service to its customers with its quality products, continues to maintain its leader and innovative status.
Making a difference with its modern integrated facilities and soft group foam adhesive, the company manufactures adhesives for many different areas such as furniture, upholstery, shoes and automotive. We received information about Sefox's production areas and unchanging principles from Ramazan Çelik, Chairman of the Board of Sefox, one of the leading companies in the adhesive industry.
When did you start the industry? How is your work going and what kind of plans do you have?
Our adventure started in Ankara in 1972. As Sefox, we are the leading company of the sector that has succeeded in making our name known in Turkey and all over the world. We support the works in the sector with our innovative works. Thus, we continue to add more value to our employees and our country every day.
We continue to work to share superior Sefox adhesives with our customers and contribute to making the world a better place. We set standards to deliver value to our customers and stakeholders through innovation and the best technology. We believe in the power of passion and creativity.
Could you please give information about your production capacity and product range? I would also like to get information about your usage areas.
Our adhesives are used in many areas from the mattress industry to furniture, from the printing industry to the shoe industry, from hygiene products to the filter industry. Basically, we have solvent-based, water-based and hotmelt products. We are always launching new products to meet the needs of our customers.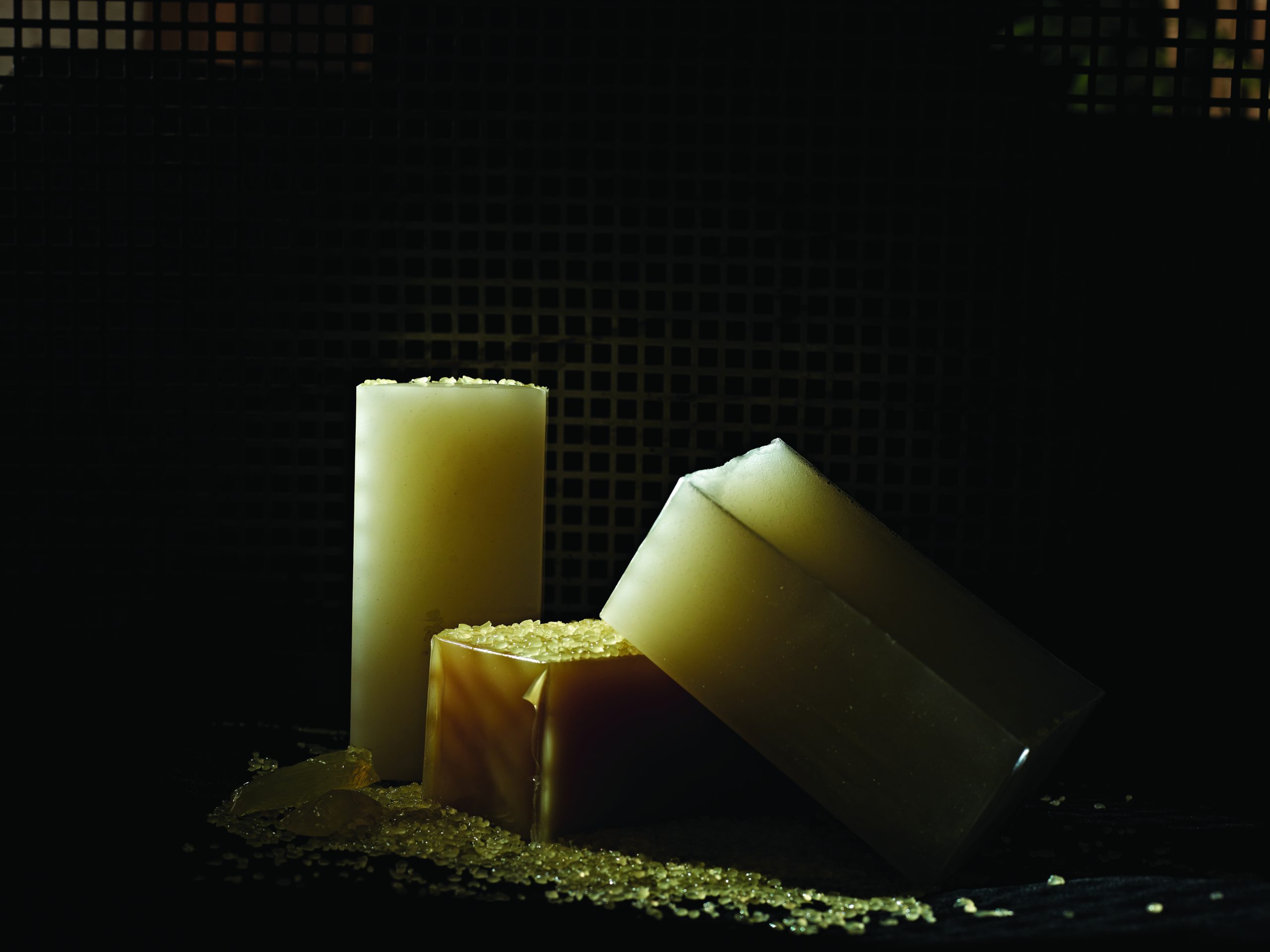 What is your most demanded product?
There is a high demand for our various products from different sectors. Our hotmelt, water-based and solvent-based products are demanded in the mattress industry. Our hotmelt products are more preferred in the hygiene sector.
We know that you are open to innovative products. In this sense, what kind of R&D and innovation studies do you have? Do you think the industry needs more different products?
Since the first day we entered the sector, we have been developing products that provide maximum performance to solve our customers' problems and reduce their consumption. In this context, we carry out R&D studies. In addition, we never hesitate to try ideas that come up with different thoughts and perspectives.
We continue to progress with our research-loving R&D team with a strong chemistry infrastructure and our laboratory with a strong technological infrastructure. We reach the right solutions with our application and test methods that we have developed by synthesizing the experiences we have gained from the sector for years. The industry always needs and will continue to need more innovative and sustainable solutions.
Technological developments, awareness of the environment and nature will increase the demand for products that are different in the sector. That's why we dedicate a part of our R&D work to the needs of the market.
How do you supply raw materials?
We work with the most distinguished suppliers from all over the world. We are in constant communication with them. Thus, we supply our raw materials without any problems.
I would like to learn about the main reasons that make your products different in the industry. How would you describe this situation?
We position ourselves as experts in our field and are the authority on industrial adhesives. We listen to all our customers one by one. We add value to our products and services and go beyond expectations.
Which countries do you export to and what is your export target in 2021? Also, what is the ratio of your exports to your total sales?
We export to more than 70 countries and we aim to increase this number to over 80 by the end of the year. We are trying to increase the ratio of our exports in our total sales day by day. That's why we started our new plans in 2021 and we are moving forward.
We want to keep the Sefox brand at the top of the world. We have very big goals in the industrial adhesive sector and we always achieve them. We are the leading company in the industry. Our biggest goal is to continue to be a leading company. We will continue to work with all our energy and experience and stay at the top.