Mert Makina, which produces future-oriented projects with R&D and innovation, takes its strength in the sector from innovative products and the trust of its customers.
Founded in 1993, the company has gained the trust of many manufacturers with its quilting machines produced for the needs of the sector. After a short while, the company developed machinery line for the mattress manufacturers. It has been serving for many years by producing all kinds of mattress machines from A to Z. Mert Makina is one of the most successful companies in the world with its expertise in machinery. We talked to İbrahim Ethem Yıldırım, Sales and Marketing Director of the company that is developing and growing from the past to the future. Underlining that they are extremely assertive in machine production, Yıldırım said that their future plans will never end and gave information about Mert Makina's activities.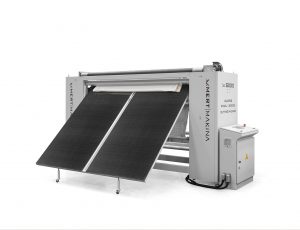 How did the pandemic period begin for you and how is it continuing? What did you think at the beginning of this period and how is your current situation?
Of course, we encountered some problems during this period. At first, we did not take it seriously, but we were worried as the virus turned into a big problem in the world. We thought that situations such as weekend restrictions, border closures and an increase in fatal cases would carry us into uncertainty. People had to spend more time at home during the pandemic period and realized that their comfort was insufficient. They started to spend their accumulation or their vacation money for their comfort zone. This situation emerged positively effect for many companies in this field, especially in the mattress sector. Of course, we think that we got our share from here.
During the pandemic period, we changed our sales and marketing strategy. During this period, we made our sales team stronger and started working with around 10 new engineers. We significantly increased the number of our employees in the factory. We increased our production area to 15.000 m2 closed area. At the end of the year, we will have a production area of 40,000 m2, which is currently under construction. With this growth, we made different machinery investments for the demands in production. We will start to use many different machines in our production parks throughout the year.
"We do not sell any of our machines that we do not perform quality control"
What kind of controls do you do during the production phase?
We ensure that all the machines we have produced so far are long-lasting. We strive to provide our customers with quality machines with less spare parts spending. For this reason, we start using it after analyzing even the smallest parts we use for the machine. One of the most important issues is to send machines to our customers without any problems. We do not sell any of our machines that we do not perform quality control. Thus, we protect both our customers and ourselves.
We know that you are open to innovative products. In this sense, what kind of R&D and innovation processes do you have? Do you think the industry needs more different products?
We have made serious investments in R&D. As of this year, we will have around 10 new production systems and different machines. Each region has its own production features, so we will offer different solutions to our customers. We will definitely produce different products and machines from now on as before.
How do you supply your products? I would also like to know what kind of problems you have in raw material supply.
We strive to work with large stocks. We prepare our production plans and predictions. After these researches, we start working. Since we work in this way, I can say that we did not encounter any problems in raw material supply.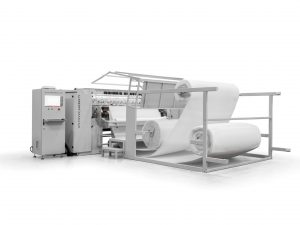 "We sell 95% of our sales to the foreign market"
Which countries do you sell to and which countries would you particularly like to export to? Also, what is the ratio of your exports to your total sales?
We export to 105 countries. We know the potential of some countries, but we cannot reach these countries for now. We consider every country, including China, as a potential export country, and we are also working on this issue. We sell 5% of our sales to the domestic market and 95% to the foreign market.
"Our aim is to make more efficient export channels"
Where do you see Mert Makina's position in the sector, what kind of projects do you have in the future? In general, I want to end our interview by asking about your goals.
Mert Makina is always among the leading companies in the sector. It is a company that renews and develops itself. Our aim is to make more efficient export channels and to reach national gains by benefiting the Turkish machinery industry. I do not want to describe our projects simply in a few fancy sentences. Every operation is very important to us. I want to say that our goals are big and our projects will never be finished in order to achieve these goals.