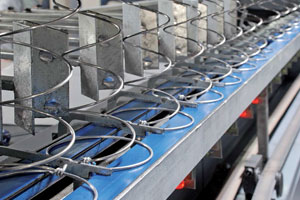 When Yilmar Steel was established it was only to meet the needs of the furniture industry needs but, today Yılmar supplies for automotive, agricultural and construction sectors. Yılmar is a leader company in the Yılmaz Group companies. Yılmar is exporting 70% productions to abroad and 30% productions for the domestic market. Company is in the first 1000 exporters in Turkey. Yılmar exports to 55 countries in the world and expands product variant according to market needs.
Yılmar has been producing steel wire, spring, bonnell spring units, bonnell construction, Hercules construction, bag spring zig zag springs, straightening with 300 staff and 18500m² closed production area. Yılmar can produce 30,000 tonnes wire annually between 1,20mm to 8,00mm.
New targets are America and Africa continents!
This company concentrates on new markets such as America and Africa continents. Yılmar has been investing in automation production and institutionalization and targeting to increase its turnover by 25% this year and it believes that new markets will have an important role in this development
Production capacity to increase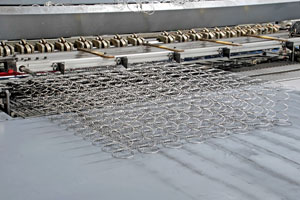 Yılmar has already planned to grow its capacity with new investments will increase its production. Furnishing us about their latest investments, Zübeyde Yılmaz, supply chain manager of Yılmar Çelik, said, "We target to realize the growth in our strategic plans in 2015 and 2016. Our plans are to make 50,000 tons of steel wire, 1.5 million units of construction and 300,000 units of pocket springs construction production.