As one of the most rapidly growing companies considering the last five years, now Felteks stands out with its remarkable product range.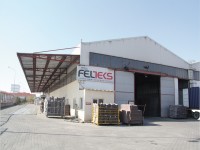 Kayseri – Turkey – Having in mind to do its part for Turkey's vision 2023 regarding exports – even if it is only in micro-scale – Felteks aims to increase its export sales to 75% of total production.To transfer this into practice, Felteks has made investments for three new lines which enables Felteks to increase its production capacity by double of its current capacity.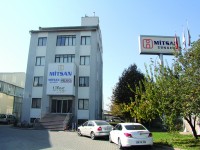 Being happy about coming true the long-term investment strategy as expected, Mr. Mehmet Kaynar – Export Manager of Felteks – said: We are pleased to announce that this project is completed. With this investment, we are one of the largest and leading companies in the mattress and furniture industry as a supplier to regional and international markets."
"We are aiming to provide better service to our existing customers in more than 30 countries and focus on exploring new markets overseas," added Mr. Kaynar. The company policy is to offer the best quality for the right price. In consequence, Felteks customers are satisfied about the services provided by their supplier.
"We have always been more than just a supplier. We draw attention to customer needs and requirements and think as a partner when providing solutions." Felteks is forced to increase its capacity due to increasing customer satisfaction and trust in more than 30 countries.
Besides increasing the product range, Felteks takes care of the environment and there fore made sure that the new lines as well as the old lines are sophisticated, environmentally friendly and safe at the same time. "Our environment and the safety of our employees are of great importance for our company," said Mr.Kaynar. "It gives a good feeling to be a leading company and caring for the environment at the same time."
#Kayseri #Felteks #exports #mattress #furniture #international #supplier