Offered to the users this year by Form Sunger (Form Foam), MagnesityForm helps the body to heal itself with embedded hemoglobin molecules.
Producing foams for the mattress industry since 2002, Form Sunger tries to detect the needs in the market and offers varieties for more comfort. Export manager of the firm Emre Olmeztoprak informs about the new product.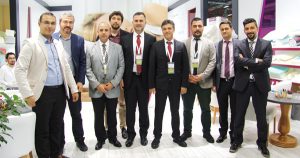 Would you tell us about the new varieties that you offered to your customers in 2017?
It is called MagnesityForm, a product made of nano-technologic particles that contain hemoglobin molecules. It helps healing of the body by an interaction between body and the material. As it is known, the demand for natural products that supports human health has increased in recent years. Our product is the first in the sector.
How do you evaluate the year 2017 in general? What were your targets? How far are you from your targets now?
The year has passed good and brought positive results. Especially, recent discount on VAT, value added tax, applied on the products in our industry was so helpful. Political events and developments in the world naturally have certain effects on trade performances of the firms. Rising costs of raw materials for about one year along, affect our position in the market negatively.
Foam mattress manufacturing is growing in the world. However, only 5% of the sales are of foam mattresses in Turkey. What is your opinion in this matter?
Actually there are several reasons for this. There is a perception among the people that foam mattresses are of low quality. The prejudice in this matter seriously limits the rise of demand. Besides, people think that the harder the mattress is, the more orthopedic it is. I want this to be known that softer foams with high density are especially used in seating groups. The misunderstandings on the quality of the mattresses in relation to the material that are used may change in time. Another factor is that labor costs are rather low in the country. Manufacturing process for spring type mattresses are longer than the foam types. For these reasons, companies in western countries prefer to produce foam mattresses in the name of cutting costs.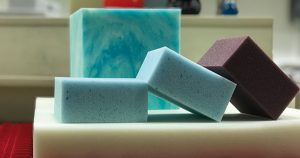 What are your export markets? What are your target markets?
We mostly sell to our neighboring countries. Our target is to reach to as more customers as we can and offer them added value.
What are major problems in your exports and what can be done to correct the situation?
There is no problem both for our company and for our state. But, we will be grateful if our costs for transportation, -an important item in production and sales costs- can be reduced. Every support that may be offered will increase our competitive power. We got some incentives and supports for our costs in fairs but more incentives are needed.
Do you have any additional comments?
We thank you for your time, and wish success both for your publication and your readers.
#guncel