Aiming to step up in Africa, Histeks plans to accelerate its exports
A producer of jacquard and knitted fabrics for mattresses, Histeks was established in 1994. Founding partner and manager of the company Ilyas Saltan informed about his company and targets in export markets.
On Histeks and the products it produces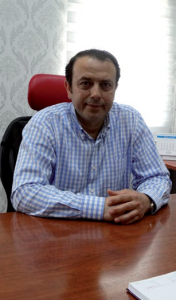 Established in Bursa in 1994, Histeks now became one of the best producers of jacquard and knitted fabrics sold to mattress manufacturers. Having 5 million sqm production capacity, the firm sells its products both in domestic and export markets. Having quality products the company emphasizes on customer satisfaction by offering the fastest delivery services and the most competitive prices.
A wide range of products that are made as jacquard, armored, and knitted fabrics using polyester, polypropylene, cotton and viscon.
On production plants and capacities
Production process contains yarn preparation, weaving, finishin and quality control stages. Fabrics are then put in the production process for finishing. Several applications are possible on the order of customers, including, water repellent, non-flammable, anti-bacterial and scent removal add-ons.  Annually 5 million sqm production was made in this 3.2 thousand sqm facility. Besides we meet orders for special needs.
On export activities and target countries
We focused on the Balkan countries, Bulgaria, Greece, Macedonia, Albania, where we sell directly in these countries. In addition to this we have indirect channel for exports to about 15 countries. Half of our production is sold in domestic market; the other half is sold to buyers abroad. We aimed to step up in the North African markets, though it is highly difficult and far away from Turkey.
On mattress fabrics sold in Turkey and general observations in the industry.
We do our job by feeling joy in our business. We saw several companies that entered in the market and left it immediately, by decaying both the prices and product qualities. It affects our balances. We have complains about grew economy companies who operates below the stairs.
Fabrics for mattresses should be made of 100% of cotton. Those windmill type of companies are sold their products on prices. We deal with only serious companies who would not be deceived by low prices only. We are the supplier of about four larger companies. We have deals with high quality and selected companies only.
#Histeks, #aim, #NorthAfrican, #market, #Fabrics