Aiming Africa, Jakarteks wants to increase market share in exports
One of the leading firms in Bursa in the manufacturing of fabrics for the mattress industry Jakateks offers safety comfort, hygiene and other type of fabrics to its customers. Semra Avci, deputy general manager, informed about his company and its strategies and activities.
What are your new products and their characteristics you made for mattress producers?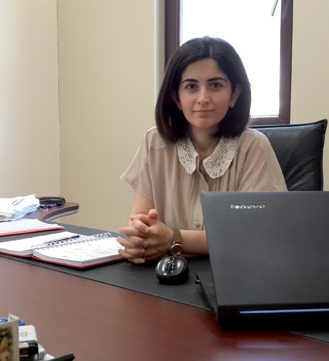 We change our patterns in line with the demands of the customers and the trends in the market. Once, aleo vera was popular. What are important for us are needs of the customers. We want to direct our production capabilities towards growing demands. It is not so rational in these days to invest continuously in textile industry. There are ups and downs in the market. Our investments in machinery cost us much. So, it is our priority to fulfill their capacities for being profitable.
Health is important in mattresses. What do your buyers ask from you?
Demand for anti-bacterial, anti-stress and comfortable products are on the rise. So the sales are. Most of the fabrics are made of synthetic inputs, there is more need for natural materials. Producing organic, natural products made of fibers, cotton and wool are important. Cotton and wool are good for this purpose. May be wool have static electric but cotton is safe in this regard. Since our products are made of synthetic materials we have to add several anti-static chemicals to reduce the electrification. Organic products such as wool that balances the body temperature are good but they are costly. We do this by adding chemicals.
Are the mattress producers in Turkey able to set the trends in the world and their categories?
The problem of grey market in Turkey is still going on. It is impossible to remove them from the market completely. The only way out for leading companies to produce special and quality products, because they cannot produce these kind of fabrics in their shanty workshops. We have ram in this factory and we carry out all finishing works here. Every one can make standard mattresses, at competitive prices. Sometimes it becomes difficult to compete with them on prices. If your products are special and high quality, then you can win over them. We have a professional team for this end.
#Jakarteks, #improve, #exports, #fabrics, #mattressindustry