Kevork Kalaycıyan, the boss of Adalar Kimya, made a statement to Sleeptech magazine regarding the IBIA EXPO 2022 Fair.
Kalaycıyan, stating, in his interview, that they are looking forward to the date they will participate in the fair and that they have surprises for their customers, expressed that they are hopeful about the fair and that their aim is to reach new customers, adapt to innovations and expand the commercial volume with their current customers.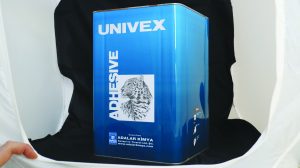 What was the most important factor that enabled you to participate in the IBIA EXPO 2022 Fair?
One of the most important factors that enable us to participate in this fair is to communicate with the sectoral companies and manufacturers that will take part in the organization, to realize our future plans, to follow the innovations and to identify and evaluate the current technologies on the spot. Both its wide range and international portfolio presented IBIA EXPO 2022 as an inevitable opportunity for us. Who wouldn't want to evaluate this opportunity?
What are your predictions and hopes for the fair?
Our predictions and hopes for IBIA EXPO 2022, with the participation of nearly 300 companies and international visitor portfolio.
To contact new companies
To follow and adapt to innovations
To expand our existing client portfolio
To be able to adapt sectoral differences to our structure.
To develop our dialogue with existing companies and make new opportunities for cooperation
How did you prepare for the fair as a company? Will you have surprises for your customers?
At IBIA EXPO 2022, where we are seriously prepared with all our product groups, we are preparing presentations and examples from different perspectives, from the usage area of the products to the visual presentation. As for surprise, companies that are open to innovations will have to wait and see the fair. It's a surprise after all. As Adalar Kimya, we mean we always prefer to surprise and excite people with our innovative and innovative structure.
Finally, do you have anything you want to say about the fair?
We believe that the IBIA EXPO 2022 fair, with its wide sectoral network and international recognition, is an event/fair that is open to innovations and can create new collaborations both internationally and in Turkey. We think that both the company and the diversity of visitors will not mislead us, and we look forward to 6th of October.