We aim to get our energy from nature.
We started working on installing solar panels with a power of 4.1Mw on the roof of our factory by beginning to solar energy system (SES) studies for electricity generation.
We took a big step to get our energy from nature.
We are reducing labor costs during insertion into the machine with bobbins up to 1000 kg. We are offering more products than normal coils by saving storage space due to the advantage of pressed coiled wire to wing more in the same volume. Because of the strong winding technology, the pressed wire is stronger against distortion and unraveling. Thus, it provides a permanent solution against problems that may occur during use, storage and transportation. We are increasing its durability due to the anti-wear properties of the new packaging, and minimizing the wearing because of its strong structure. We are further strengthening our environmentally friendly policy by saving time and disposal costs in the recycling section due to unused cardboard cores.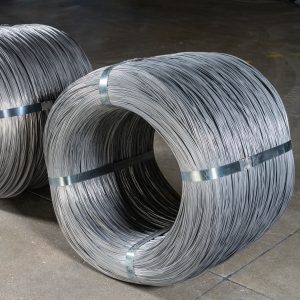 We are supporting the formation of 'less waste' with the packaging solutions we developed, and we are minimizing waste generation by using polyethylene packaging material in all products we produce. Instead of increasing the amount of waste with the use of cardboard cores in the packaging of steel wires, and prevent 1000 trees from being cut down per year by stopping using of cardboard cores, thanks to the pressing and strapping process we developed,. We are continuing our projects and investments reducing carbon emissions in our production processes for a cleaner and healthier environment.