Offering quality components, raw materials and semi-finished products Armalli Group supplies excellent items for mattress manufacturers.
Armalli Group – Foreign Trade was founded in April 2016 in Kayseri. Armalli Group exporting mattress and boxspring components, raw materials and semi-products since it was founded, has also exported furniture and textile products.
Armalli Group contributes to growths of companies making mattress and boxspring production that it regards them as business partners by protecting their interests in the best way.
"In the world, the mattress industry grows each passing day; in parallel to this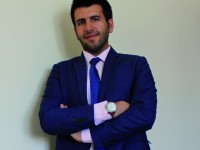 growth,mattress production and mattress technology in
Turkey grows by improving itself each passing day. As Armalli Group, we believe that we have contribution for this growth," says Murat Kahraman, general manager of the company.
"As location, we are in Kayseri where it is produced the half of the whole number of mattresses produced in Turkey. Kayseri is in the first place in Turkey in terms of mattress and mattress technologies; we supply all of mattress, mattress components and mattress technologies desired by our customers in a short time by using these advantages. Another advantage is that companies producing mattresses can supply all parts from needle to yarn that they require, in a single container or in a single truck.
People understand how important a mattress is for human psychology and health. We think that in 2017, mattress and mattress technologies sector will continue to grow both in Turkey and the World with helps of Sleepwell fair and sleepwell journal.
As Armalli Group, our priority is to create value for our customers, respond to their expectations with quality and stability. Our job is to protect our products and be with our customers after sale."
#Armalli #Group #Foreign #Trade #mattress #boxspring #components  #human #psychology #health