Nuri Körahmetoğlu, who is one of the partners of Berfa&Fanuva, emphasized unity and solidarity in his evaluation of the IBIA EXPO 2022 Fair.
Körahmetoğlu, stating that the sector is in such unity and solidarity for the first time, said that the power to be achieved with this unity will produce an effect.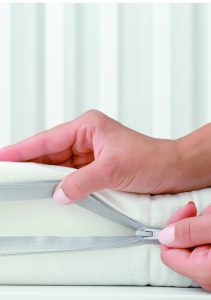 What was the most important factor that enabled you to participate in the IBIA EXPO 2022 Fair?
The whole sector was gathered under the same roof in Turkey for the first time. We decided to participate in this fair, as we believe that this fair, which is the first international organization of this union of forces, will add value to the sector and will be the meeting place of the sector all over the world.
What are your predictions and hopes for the fair?
We hope that this fair will reach the same position in the sector in the near future, as Interzum and ISPA fairs are for the sector.
How did you prepare for the fair as a company? Will you have surprises for your customers?
We have done a solid collection work with our team in order to offer the best service and the most up-to-date models to our customers. We believe that we will add value to mattress manufacturers with our mattress cover collection.
Finally, do you have anything you want to say about the fair?
I wish this fair to be beneficial and productive for our country and the participating companies.