Durak Tekstil, continuing its successful growth in export markets, will exhibit its high performance, superior quality, sustainable and technical threads at Interzum 2023.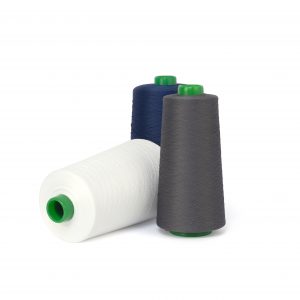 Durak Tekstil, one of the leading manufacturers of industrial sewing and embroidery threads, will meet with the global bedding and interior decoration sub-industry at the Interzum 2023 to be held in Cologne, Germany on May 9-12. Durak Tekstil, located in Hall 10.1 Booth C019, will present a selection of threads from its rich product portfolio while revealing its nature, technology and art-oriented concept at this important sourcing fair.
Durak Tekstil Board Member and Marketing Director Yiğit Durak said that they are participating in the biennial Fair Interzum with great excitement and added that they expect the fair to be even more active this year. Durak stated; "We are now seeing more clearly that the effects of the pandemic have been overcome and there is a serious recovery in the global market. Despite regional, political and economic uncertainties, we believe that the industrial revival will reflect positively on the fair. As an export-oriented textile company, Interzum 2023 will be an ideal platform to share our vision and present our products." Durak, noting that they have industrial sewing and embroidery threads that appeal to every market, expressed that they expect to meet visitors from Europe, North and South America and the Middle East, which are among their target markets, at the fair.
Stating that participation in international fairs is an important channel for exports, Durak said that they have made all preparations for Interzum 2023 in order to meet new customers and business partners and come back with new orders. He reminded that Durak Tekstil was accepted to the Turquality Brand Support Program in 2022 and explained that this will make a significant contribution to export activities and overseas investments.
Durak Tekstil will share not only its products but also its vision
Yiğit Durak explained that they will highlight their products that focus on increasing production efficiency, especially in the bedding sector at the fair and added that GOTS and GRS certified sustainable threads will also be introduced. Durak continued his words as follows; "As Durak Tekstil, we continue to develop our product portfolio and corporate vision in natural, technological and artistic concepts and we share this strength with industry professionals in all the fairs we attend. Our sewing and embroidery threads, which appeal to numerous different sectors, provide serious advantages to manufacturers with these three features. In general, the technical features of products are clearer in the market, while the sustainable aspects can be a bit more ambiguous. Today, sustainability is not limited to recycling. In addition to producing threads from recycled fibers, you also need to have efficient solutions to protect natural resources. Durak Tekstil contributes to the protection of natural resources, efficient use of raw materials and energy saving with both its production and products."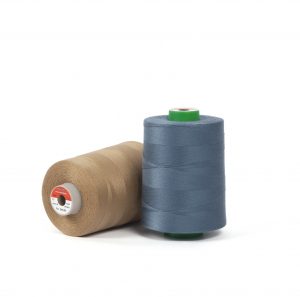 High performance, sustainable and technical threads at Durak Tekstil booth
Interzum 2023 visitors will be welcomed with a very rich product portfolio at the Durak Tekstil booth. DURAK Duma® bobbin thread, available in different thicknesses and sizes, enables high efficiency in production with its special structure and finishing processes. Durak Duraless® thread, which appeals to various sectors, is placed in the shuttle and works on the bobbin principle. Available in different thicknesses and various bobbin sizes, it also improves sewing performance and quality.
Poly- Strong PP and Poly- Strong PC threads, which are produced in various label numbers, can produce high strength and perfect seams on different fabrics.
Durak Durafix® thread also offers excellent sewing performance by resisting abrasion and chemical effects in the high-speed sewing process. It is a sewing thread that meets all the demands of the bedding industry with its bright colors in the chart and durable structure. DURAK Duratex®, a sewing thread made of high tenacity texturized polyester, guarantees excellent performance for seams that require volume and flexibility with its superior elasticity and low shrinkage values. DURAK Fire Safe P-Aramid® thread, which stands out with its flame resistant properties, meets the highest standards for bedding, interiors, hospitality textiles and the automotive industry. Made from 100% staple fiber para aramid raw material, this sewing thread can withstand heat up to 500°C.
Durak Tekstil's developments in sustainability and functional textiles will be another important segment. The following threads will take place in this field: Durak Durafix Eco®, Durak Polysoft Eco®, Durak Polyjet Eco®, Durak Polystrong(PP) Eco and Durak Duratex Eco®.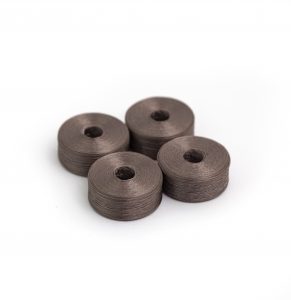 Durak Tekstil lyocell threads specially developed for those who want naturalness in sewing and embroidery applications will also attract the attention of visitors. Lyosense embroidery thread and Lyostitch sewing thread are widely preferred in fashion and clothing as 100% eco-friendly, sustainable products. Duracotton Bio sewing and embroidery threads made from 100% organic cotton will be another organic solution at the booth.
Durak Tekstil, which has recently developed and launched new solutions in the technical field with its R&D studies, will launch Durak SilverPro thread at the Interzum. This highly conductive, silver-coated polyamide embroidery thread is specially designed for smart textile applications.
Visitors to Interzum 2023 on May 9-12 will be able to see Durak Tekstil's innovations closely and get detailed information from company officials at Hall 10.1 Booth C019.