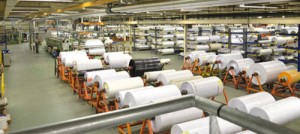 Emax Label Solutions is the joint venture of multiStiQ (The Netherlands) and Chiasa (Spain).
The company produces label materials for many industries such as mattress, carpet, garment, tire, construction, footwear, sample booking, furniture and advertising. Emax serves to its customers through its factories in Holland and Spain beside sales offices in Turkey, Germany, Bangladesh, Brazil, Mexico and HK-Shanghai. Although its business partners diverse of industries, the company mainly works with label printers. The customer group of Emax is composed of label printers who look for difference and quality. Recently in Turkish market, Emax has started to concentrate on materials suitable for digital printing and plan to be more active on this area in 2015.
Mattress Labels
There are many labels are used on different parts of mattresses for various purposes. They can be produced of satin, nylon taffeta, leather or cotton etc. surfaces and sealed or stitched to the mattress. Mainly hotmelt and acrylic adhesives are utilized for sealed labels. The labels on which design, company logo, barcode or other information is printed are produced of PES satin, nylon taffeta, PP or paper facestock. In Turkey, polyester satin and nylon taffeta face stock are commonly preferred by mattress manufacturers.
What are the criteria for best performance mattress labels?
As labels are important supplementary for mattresses, manufacturers expect durability and printing quality. Then, we should concentrate on criteria to ensure these expectations. Printing quality, back coating and adhesion strength are the most important criteria that secure best performance.
If we analyze these criteria;
Printing Quality: For the best printing quality; face stock and printer compatibility is significant. Printers can be conventional or digital. Emax has high knowledge of the latest printing technologies and how to implement these on textile surfaces. We coat face stock according to the printer type. We produce almost for all printers which are offset, flexo, Thermal transfer, HP INDIGO, screenprint, letter press, inkjet (waterbased inks, UV inks, oil based inks, HP latex, Epson Sepiax etc.) Xerogra – phy, phaser, dot-matrix.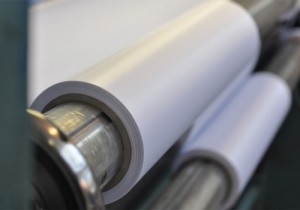 Back Coating and Adhesion Strength
No manufacturer can tolerate the fall down of any label from mattress. This is very risky for marketing, stocking, design and legal purposes. An official of Emax explains more: "There are many steps to ensure strong adhere to mattress and prevent fall down. First, we give multitude of specific properties to textile, ensure thermal stabilization of fabrics, make calendaring for improved surface or softer handle. Next step is back coating of face stock. Unless back coating, ad – hesive can bring up to face stock and cannot be coated well on backside of facestock which leads to weak adhesion strength. Back coating is also must for stitched labels to prevent non-fraying on the edges. Back coating process certainly is an additional cost and abstained by some producers for whom not having standard quality but having lower price is a priority. This is very sensitive an inevitable process for Emax. Lastly, we have to choose adhesive type. The coating of most convenient adhesive is too critical for labels. We have to decide adhesive type according to the mattress fabric will be adhered to and requests of mattress manufacturers.
Adhesive type can be hotmelt or acrylic mainly.
Mattress fabric structure is the main criteria to decide adhesive formula. In case of unconformity with fabric and adhesive formula, it is natural that labels will fall down. Because of these mattress manufacturers have to inform label producers about any change in mattress fabric prior to their orders and ask for suitable adhesive l. Some mattress labels are required to be long lasting and hotmelt permanent adhesive has to be coated. On the other hand, some labels are requested to be come off just after mattress sold to the end user and any residue is not accepted after come off. Then, acrylic adhesive has to be used. In summary; producing the best performance mattress label is a result of best knowledge in textile structure, coating techniques, adhesive and understanding the customer expectations. The expertise in printing techniques, textile and adhesives especially the combination of these aspects makes Emax as an interesting partner for many mattress manufacturers."