Feryal Fermuar Company Owner Akın Bebek shared policies of his firm on production and export and his thoughts on fairs with Sleeptech magazine.
Mr. Akın, while talking about the importance of fairs in the interview he gave to our magazine, said "For me, the fairs are the best opportunity for a firm to promote its products, enter new markets and introduce themselves", stated that the products they produce have a 50% share in the export item of the firm. Bebek, linked the sustainability of their success with business follow-up, said the following on the topic, "In my opinion, fairs are the best opportunities for a firm to promote its products, enter new markets and introduce themselves."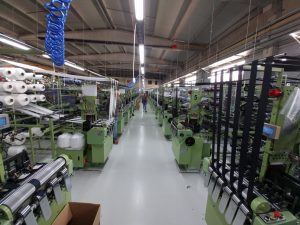 Can you share with us how you came to these days as a stable firm having 28 years in the sector, and the secrets of your success?
Firstly, I should state that this is not an easy. Like every corporate firm, we came to these days by going through very difficult ways. Our success's secret is to take care of your business and to follow it constantly. If you do not follow your work in the textile sector, you cannot be permanent so. Especially the zipper sector needs a very comprehensive follow-up. We follow our work and have always stood behind our product. Furthermore, customer satisfaction and timely delivery are among the most important issues for us. That we want to be a solution partner to our customers, not just a supplier, has always moved us to development.
You employ 100 people in an area of 9000 square meters and produce 40 million meters per year. Do you have any thoughts on increasing your production activities, making new investments or expanding your employment capacity in the coming years?
Like every corporate firm having a vision for the future, we, of course, have a growth target in the next years. Of course, this will be a controlled growth. We are increasing our production capacity and employment every year according to the supply of the sector.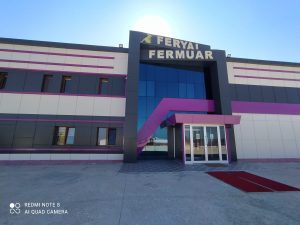 Do you plan to direct to different areas in the mattress industry or make investments in these areas?
We have recently made a big investment in narrow weaving (piping) and roving as a different field in the mattress industry. We opened a new factory having a closed area of 7500 m2 and a total area of 18,000 m2.
Can you mention your export capacity, the countries in which you are in the market and your search for new markets?
The narrow woven, zipper and roving products we produce have all the necessary documents and certificates for export, and as of today the share of exports in our production is 50%. Of course, this rate varies from time to time. We have exports to the European market, the Balkan market, and African countries and we have targets to enter the markets of overseas countries in the future.
How do you find the effect of fairs on exports? Which fairs do you particularly attend or plan to attend?
For me, the fairs are the best opportunities for a firm to promote its products, enter new markets and introduce themselves. But this does not mean that there will be a demand burst immediately after participation in the fair. Just as working with excitement and energy while preparing for the fair, the same should continue after the end of the fair so that new customers should not lose interest after participating in the fair. Sometimes, even the returns of the fairs, seeming very negative, can occur after 2 or 3 years. The ones we especially attend are European mattress and home textile fairs, and we are planning to participate in American and the Far Eastern mattress and home textile fairs in the future.