Mattress producers seek solutions in foam business
Price fluctuations in raw materials hurt the mattress industry
Supply crisis outpaced the rise of dollar
Cost surges in chemicals, basic inputs of foam production that are demanded by mattress and furniture manufacturers has put forward the need for strategic investments that reduces dependence to imports.
Companies are prune to the effects of rising prices in imported stuff. This time, major producers of chemicals have been affected deeply. Consequently, the surge of prices is swapped to mattresses industry, one of the major buyers of foams.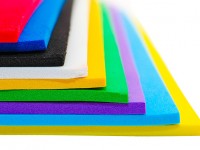 First the disclose of Bayer Material's that stopped production of TDI in November, and the fire happened in the Lumpertheim, Germany factory of BASF has stopped the supply and fuelled the prices in the markets. Seeing a huge opportunity for them, Chinese producers have heavily increased their prices. Fears are prevailing that the situation will be permanent.
Buyers of TDI said that prices have started to rise in September and in October they tripled. As a result, foam producers have reflected this surge to their buyers and the prices were up to 70 %.
Industry seeks solution to this crisis level problem. Ismail Dogan, president of Mosder, furniture industrialists association, says, "We, as the mattress and furniture industrialists, had been buying chemicals from abroad. This is a global problem. It is obvious that we will not be able to procure raw materials by December. We prepared an action plan to overcome the situation."
Ahmet Gulec, president of Mosfed, federation of furniture industrialists and businesspeople said, "The crises that started when the economy have began to revive, has affected our members seriously. We hope that prices will down soon."

Board chairman of Kayseri chamber of industry Mehmet Buyuksimitci emphasized on the importance of furniture industry on employment, he said, "As it was applied in the past, rate of value added tax may be lowered temporarily in order to prevent falling of sales. He said, "We still seek ways out in the city that about half of the total production of foams is made."
#Foam #mattress #industry #raw_materials #business #chemicals #TDI #Germany #BASF #furniture #global #Kayseri #manset