Kazım Sezerkan, the owner of Gemba Makine Company gave an interview to Sleeptech magazine about his company's R&D & innovation, production capacity and export policies
Mr. Kazım, stating that they have 22 years of experience in the sector and that they started operating as Gemba Makine in 2015, expressed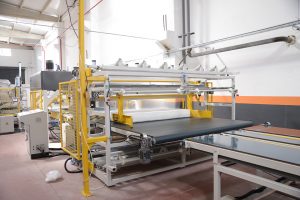 that they export in particular to Europe and that they have enough machinery production capacity to establish 20 factories as of now. Sezerkan evaluating the current situation of the Turkish mattress sector and its global position, said the following in the interview he gave on the topic; "Turkey has made a serious progress in the mattress sector and continues to develop and increase its capacity. It is possible to have a significant market share by producing the right product at the desired quality. It is more competitive in the market not only with the right product but also with the right production techniques. Because of the development of the machinery sector in Turkey, the investments in mattress production facilities have accelerated and the capacity increases have become easier. As a result, it has become one of the countries that have a say in the sector."
Can we know Gemba Makine briefly?
Gemba Makine Company was established in 2015 after 15 years of experience in the mattress production sector. As of today, it shares its 22 years of experience. It is not only limited to machine production, but also cooperates with its customers with consultancy services. Gemba's target is to provide quality service to its customers.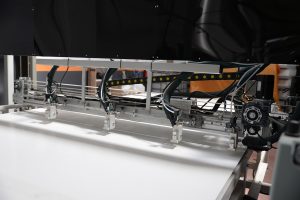 Can you mention your R&D and innovation studies?
In addition to standard machine production, the special machines are being designed. In order to facilitate business methods of customers, the special machines for needs are developed through joint work. Besides, the continuous improvements are made in the existing machine series, especially by paying attention to the users, and these changes are also applied to the machines that are currently working.
What is your annual production capacity? What do you expect by the end of the year?
Almost all of the machines needed for mattress production are in our series. When we look at our capacity on the basis of production facilities, we can produce enough machines to establish 20 factories per year.
Could you mention your export policy and the countries you export to?
Considering the export countries, they are generally located in the European region. We have taken serious steps towards branding by representing our country abroad with the machines we produce.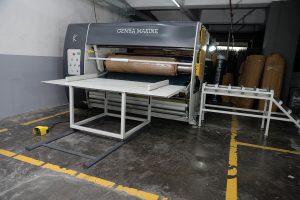 Can we get your thoughts on the current situation of Turkey in the mattress sector and your predictions about what will happen in the short and long term?
In the mattress sector, Turkey has taken a serious lead and continues to develop and increase its capacity. It can have a significant market share by producing the right product at the desired quality. It is more competitive in the market not only with the right product but also with the right production techniques. With the development of the machinery sector in Turkey, the investments in mattress production facilities have accelerated and the capacity increases have become easier. As a result, it has become one of the countries that have a say in the sector.