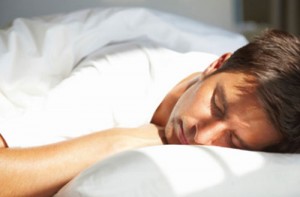 Everberg, BELGIUM – In a bid to make everyday life more comfortable, Huntsman has developed RUBIFLEX® Cocoon polyurethane-based foam technology, which can be used to manufacture cool, breathable, flexible foams for bedding, furniture and seating applications.
The RUBIFLEX® Cocoon foam system is designed to significantly enhance comfort by reducing the build up of heat and humidity in foam mattresses, pillows and seat cushions, caused by the body when it is at rest. Combining the very best properties of memory and high-resilience foam solutions, the RUBIFLEX® Cocoon foam system makes it possible to fabricate foams that provide excellent support and good pressure distributiongently cradling the body and minimizing pressure points to maximize blood flow and promote quality sleep and relaxation.
With the RUBIFLEX® Cocoon foam system, comfort is further heightened by the system's unique humidity management properties. Special hygrothermal properties help dissipate the natural accumulation of heat and humidity generated by the body when it comes into contact with mattresses, pillows, toppers, armchairs, sofas and car seats.
Offering a good balance of hydrophilic and hydrophobic segments, the polymer structure of the RUBIFLEX® Cocoon foam system facilitates water vapor permeability and humidity transmission. With an open cell structure, the natural increase in humidity produced by the body is dispersed very effectively. Airflow permeability is also high helping to transport heat away from the body's surface. Tests show that the temperature build up in foams based on RUBIFLEX® Cocoon technology is more than 1.5ºC lower than in a comparable memory foam solution.
Combined, these qualities help support the body's natural thermoregulation mechanisms. Foams based on RUBIFLEX® Cocoon technology have a dry silky feeling and work well in all climates. They are durable and resilient, retaining their original feel, thickness and shape over time despite changes in temperature conditions. RUBIFLEX® Cocoon-based foams also have an excellent wet compression set and good tear strength. Conforming to LGA and CertiPUR standards they meet low VOC requirements. Furthermore, they can be vacuum packed and are suitable for use in adjustable mattresses.