Onur Kirayoglu: "We enhance the quality and value of our products through updates and sustained improvement."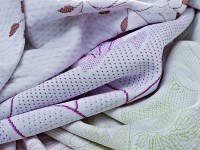 Producing mattress-ticking fabrics for about 25 years, Kırayteks continues to invest in production. Enhancing its speed on mattress ticking fabrics production through its new weaving and knitting machine, company can produce based on customer's demand by sharing their ideas. Stressing on the importance of being permanent in exports, Onur Kırayoglu, member of board of Kırayteks records that design is important in competition.
As Kırayteks, can you tell about your newly finished product and its features you launched recently?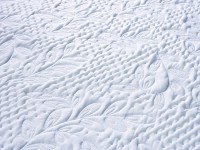 "There are many trends in the world. These are about health, naturalness and hygiene. We cooperate with many leading international chemical player. We work on the latest developments together with them. Due to we have dying experience, we can enhance quality of product and fabric. In addition, we provide business partnership services on this field. Our customers share different ideas with us and then we realize the ideas. We perform on scented fabric. Mattress manufacturers look for naturalness and softness properties. Technology developed so much even in polyester, we have become to be unable to differentiate between polyester and cotton through special applications and innovations. Polyester is not a healthy product. However, it can give the softness of cotton."
DESIGN PLAYS A VERY IMPORTANT ROLE IN COMPETITION
So, are these features being looked for to customize product or increase salability?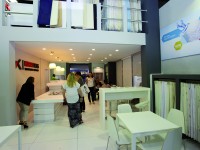 "We're not the company that performs for that. We are purchasing from supplier which has made laboratory work and productize, then we process. We enhances value of products with updates and improvements. Somehow anti-bacterial certificates is asked for by some situation as in public bidding. When we deliver fabric to laboratory and then results are coming. Thus, we receive certificate on "no bacterial growth in the fabric and this procurement of anti-bacterial works". For example, Aleo Vera. This feature provides balance pH of the skin, moisture and vitality when it contacts the skin. People attach importance to such things and they take a risk to pay such product. As first, softness of the mattress is important for consumer. That opens you first door in offering. And they examine mattress in showroom and lastly they look pattern of the mattress. Design plays a very important role in competition. A certain frame plays role in the design as well."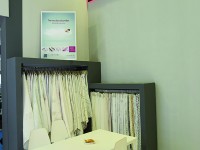 What about new investments?
"Our investments in dying continue. We have dyeing and finishing machines. We provided new machines for weaving and finishing. We will have machine which are just for fabrics of mattress ticking. In this way, we can manufacture desired product more quickly."
IT IS VERY IMPORTANT TO BE PERMANENT IN EXPORT
Do you have market to export?
"Our operations on market we have exported mattress ticking for 10 years still continue. It is very important to be permanent in export.  We export mattress ticking to about 20 countries. Customers notice that our fabric belongs to us when they see them that's why we proved it. When Turkish market considered, we have a lot to do for domestic market."
#Kırayteks #mattress_ticking #fabrics #knitting_machine #finishing_weaving_machines