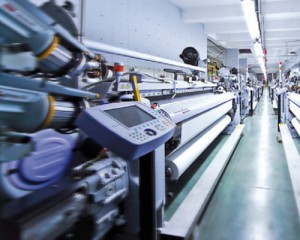 Producing knitted and woven fabrics for beds Kırayteks directs its sales from domestic market to export markets.
Onur Kırayoglu, general manager of the company said that his company downsized its domestic share by 70% to sell more in export markets. He introduced his company and activities.
What are your recent product offerings to markets?
We have both knitted and woven fabric production. Recently people demand natural fibers and fabrics and their combinations besides regular antibacterial products. They seek also for aromatic fabrics. We make these fabrics, as well.Knitted production line is composed of yarn preparation, knitting, dyeing and quality control sections. Jacquard, double jersey, spacer, towel type of fabrics are produced. In woven line, we also produce the same type of fabrics in various structures and compositions. They are made of either natural or synthetic yarns made of polyester, polypropylene, polyamide, viscos, cotton, bamboo, Tencel, modal and Trevira materials.
What is our position in fabric manufacturing as a whole country?
We are a powerful country in this field. There is a limited number of producers, among them we are ranked on the middle. Patterns are important in Europe. This is one of our problems. Trends and colors are mostly determined by European, Italian and Spanish companies. We have enough machinery for production, however when it comes to design and trend setting, we are followers.
What is the position of the industry?
Recent changes in markets and in currency rates affected us. So we have to increase our prices. Experts are not certain about developments in the future. In general, home textile industry is not so happy in terms of their sales and businesses. We have some concerns for the future.
On exports
Every body has debts and investments. If the orders would not started, it may cause problems. For this reason, we down-sided our sales to domestic market by 70% moving to export markets. We limited our clients at ten. It also cost us to export our products abroad. Markets are different from one another. You cannot sell the same product at every market. It may be costly to sell to Europe, because reclamations may be higher than from other markets.
On the effect of Russian market
For our industry, Russia is the biggest problem. Bed sales stopped in this market, so our fabric sales. At the beginning it was a promising market. But problems between Germany and Russia have caused boycotts for indirect sales via Germany. Ukraine was the same for us.
On expectations from Sleepwell Expo
Sleepwell Expo is an important event for the industry. There were more visitors than expected. It proved itself last year. This year we are more optimistic for the results. The performance of the year will determine the future of the event. It is focused only on sleep and sleep products.
Kırayteks to promote its new products at EVTEKS
We will have novelties special for this year and we will launch them in Evteks fair, Istanbul. In line with increasing demands for especially the development of touching in fabrics and different alternatives, we have a lot of novelties to be offered to our customers both in special yarn fabrics and special finished process fabrics. In addition, we will have special membrane laminated waterproof but breathable fabrics maintaining inside of the bed from bacteria and bed smells for hospitals and similar places. Besides, we renovated our general design collection and doubled the used colors this year when compared last year.