Gülfidan Yaşar, Sales and Marketing Manager of Linear Makine, said that the interzum Cologne Fair is a stepping stone for Turkish companies to become one of the world brands.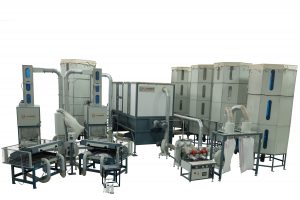 Stating that customers from many parts of the world will come to the fair, which was disrupted due to the pandemic crisis and will be held for the first time in 4 years, Gülfidan Yaşar stated that it will be a pleasing fair in terms of both the visitor and participant portfolio. Yaşar added that the fair will not only affect the visible statistics but also the brand value in terms of Linear Makine. She answered the questions of Sleep Tech prior to the fair.
What are your expectations from interzum Fair?
Due to the global pandemic, the previous interzum Fair could not be held physically. At the interzum-Cologne Fair, which will take place 4 years later, we expect many sector-related customers from many countries of the world to visit the fair. Since it is the most important fair of the sector, I think that the satisfaction rate of the visitor and exhibitor portfolio will be high.
How will the fair affect your exports? Can we get your predictions?
In addition to the positive effect of this fair on our exports, it is important in terms of increasing the brand value of our company, generating sales channels in different countries and meeting with important potential customers.
What kind of impact do you expect the exhibition to have on the Turkish mattress components industry?
With this fair, I think that Turkish brands, which are known and preferred in the world sleep sector, will strengthen their place, as well as new Turkish brands will take a step towards becoming a world brand.