Mehmet Demirok, Member of the Board of Mert Makina, told Sleeptech about the unknown about the firm and its future goals.
Mr. Mehmet, expressing that as a firm they have 30 years of industry experience and that they undertook to produce high quality machinery on their side, also mentioned the R&D studies they carry out. Demirok gave the following statements in his speech on the subject;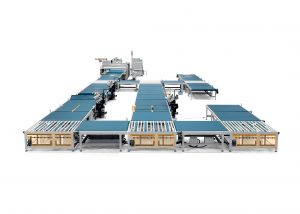 How many years have you been serving in this sector as Mert Makina? Can you mention the establishment story of your company?
The brotherhood of my father Yavuz Demirok and our partner Mücahit Atağan goes back to childhood years before they became partners. Previously, they were still serving the furniture and mattress sector. And then, they established a small firm by seeing the gaps in the sector and machinery. They left behind 30 years by setting their hearts on this company they established and working very hard. Thereafter, they initially carried out their work in the country. They decided to expand abroad due to the fairs and our increasing references. Now we are representing Turkey with our machines which are operating in more than 105 countries.
Can you mention your R&D and innovation studies you did in machine production?
We, as Mert Makina, undertook to produce high quality machines in accordance with today's conditions. For this reason, our strong R&D team within our company has been researching the machine gaps in the sector and the developments in the machines day and night. Thanks to these researches and our experience in the sector, we are trying to offer new and great contributing machines to our customers.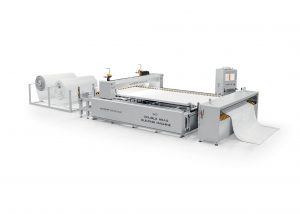 Will we be able to see your firm investing in other areas of the mattress sector in the next period?
As firm, our investments have been continuing continuously. We also have different investment plans for the mattress sector in the future.
Which countries do you export to? Will you be looking for a new market? Can you mention?
Now, the number of countries to which we export machinery has exceeded 105. Our biggest export is the American market. We are getting stronger day by day thanks to our companies and service points we have established abroad. Of course, that we are always looking for new markets is continuing. In recent years, we have gained more strength by concentrating on the Asian market. Our main goal is to provide the best technical service and quality machines all over the world. We are determinedly continuing to work for this.
How do you find the current situation of Turkey in the mattress sub-industry sector?
Turkey is one of the leading countries in the mattress sub-industry sector in the world. This is due to quality firms serving the mattress sub-industry sector in our country. I believe that we will come to a much better position in this sector as a country due to the high quality products manufactured in Turkey.