Mert Makina entered the mattress machinery production by manufacturing mattress tape edge machines in 1900's. Shortly after, Mert manufactured its first mechanic multi needle-quilting machine. It is one of the first manufacturers of multi needle quilting machines in Turkey. Over the years, the company has added step-by-step different kinds of machines to its product range. When it comes to 2000s, according to time's requirement Mert Makine started to manufacture automatic machines. Now it is the first and only manufacturer that can establish complete mattress manufacturing facility in Turkey thanks to full range of the mattress machineries under the same roof. Mr. Nebi Dogan, General Manager of Mert Makina detailed, "Mert Makina is one of the first quilting machinery producers in Turkey. Once we had 2 kinds of computerized quilting machines for mattress and soft furniture production as chain stitch and lock stitch. Now we, as Mert Makina, offer 4 kinds of quilting machines to the service of the mattress manufacturers:
M-1200 Multi Needle Double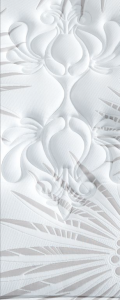 Chain Stitch Quilting Machine
M-9000 Multi Needle Lock
Stitch Quilting Machine
M-2 Double Head Quilting
Machine
M-1 Single Head Quilting
Machine
Thanks to this R&D team, we are
consistently improving our current machines according the requests of our customers and the ever- changing needs of the sector; moreover we add always new machines to our product range. So we are able to work on innovative products, which are more speed and functional. The most important feature of Mert Makina's machines has both strong parts and special software program. Siemens, Ina, Skf, Lenze, Bonfigrioli, that is, our important business partners, raise the worth of our quilting machines. Nowadays Mert Makina's machines have popularity in the worldwide mattress production sector because we combine the advantages of Europeans and Chinese manufacturers. Sure, we can't still compete with Chinese prices because we don't compare our machines' quality with them. Our quality goes head to head with the European's. That means we are the best choice who combines best quality with reasonable price. On the other side, when we look at the European, Mert Makine always were hard competitors for the European machinery manufacturers; high prices, uncommunicative attitudes about technical services and supplying spare parts' difficulties were negative factors, why lot of mattress manufacturersdecide on Mert Makina. That was an important milestone for our growth and our current popularity.We see clearly that the European manufacturers decrease their capacity and they have to reduce their R&D budget. We forecast that they haven't anymore added technical innovations to their machines. This helps us to catch their technical stand. In the meantime, they desire our machines under their private label. As we mentioned before, the manufacturers from Far East are completely focused on low prices, not on quality. Because of this wrong focus, the lifecycle of their machines is shortened. In the opposite of that Mert Makina is focused on quality, so we can give long years warranty thank to raw materials with best quality – all electrical equipment from European and iron steal from Turkey. In addition, qualified workforce is one of the most important factors for our qualified production. Nowadays, you can find our machines nearly in all around the world of mattress manufacturers. You can be sure that all over the World in all mattress factories Mert Makina's machines are in using. Besides our quality and cost advantages, our flexible and wide after sales services are also a sales argument.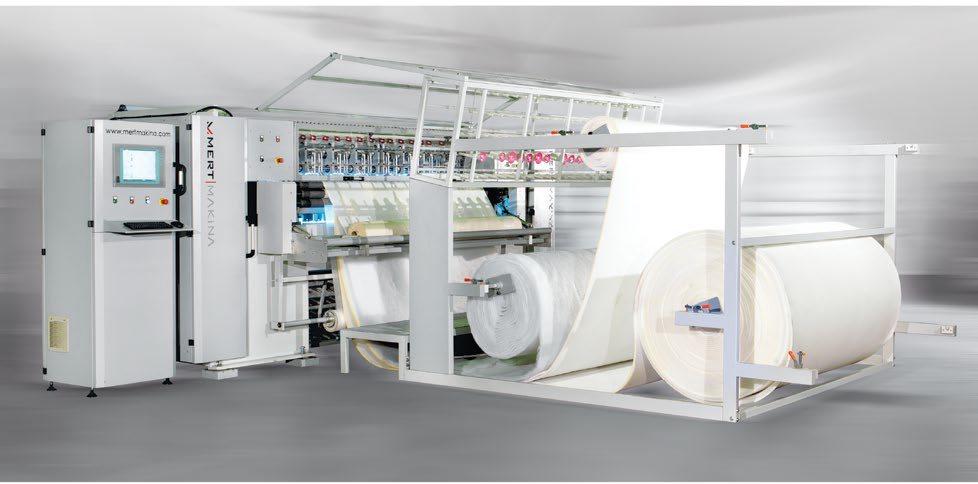 MERT MAKINA STILL WILL GROW WITH ISPA EXPO
Mert Makina is participating in ISPA EXPO, Orlando, 9 -12 Marc 2016 with an objective to meet with their existing and prospective business partners at their booth. They are going to exhibit M-1200 Multi Needle Quilting Machines. Speaking on this occasion Mr. Nebi Dogan, General Manager of Mert Makina, said, "Our new target is to be active in USA. There is huge mattress market in there and this market is growing rapidly over recent years, to making marketing in USA will be a so exciting steps forward for Mert Makina. Participation to ISPA will help to us seeing the potential for major growth, not just in USA but also the opportunity to export our machines to all over the Nord and South America. Mert Makina's collective target is the acceptance of "MADE IN TURKEY" labels – the customers should know the quality under Mert Makina's brands. First of all, we as a machinery producer knowthe needs and requests of themattress producers and we havethe experience and expertise toanswer those needs and requests.Mert Makina's R&D team is alwayson the outlook for upcomingnew innovation. During these efforts,we always aim to get morequality on our machines. In all overthe world, the mattress sector is getting more development. Mert Makina plays an important role in all this development. Our geopolitical position, high quality of raw materials and flexible technical service mentality make us successful. By these factors, we spend more effort in differentiation; this makes us indispensable in the mattress sector.
#MertMakina  #world #worldleader  #machinery #manufacturing