Milkay Board Member Abdullah Nursaçan conveyed Milkay's targets for 2023.
Nursaçan, speaking to Sleep Tech, stated that they will allocate half of the production to export in the new year and that they plan to produce 35 thousand tons per year. Nursaçan, conveying that they made a new investment in Niğde, expressed that they plan to produce 10 thousand tons of interlining and 50 thousand tons of felt in the production facility there.
We will increase our exports to 50%
We are planning our export rate, which covers 45% of our production by 2022, to be at least 50% in the new year, and we are taking our steps in this direction.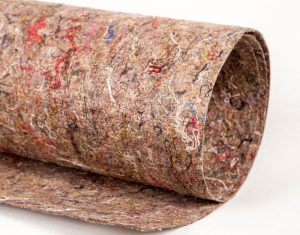 We plan to produce 35 thousand tons of felt annually in the new year
There was a decrease in our capacity utilization rates after 2020 due to the worldwide pandemic. We will play a more proactive role in product and market diversity in 2023. Although we have more capacity, we are planning to produce a minimum of 35 thousand tons of felt per year.
We care about the IBIA EXPO Fair very much
We attach great importance to the IBIA Mattress Technologies and Sub-Industry Fair, which we attended in 2022. We will regularly participate in this fair, which is planned to be held every year. For abroad, Interzum Fairs held in China and Germany are one of the most important fairs for our sector that we have always attended.
Our biggest innovation investment, Milform
Milform has been our biggest innovation in this regard. We have made our product economical and applied to bed technologies and soft furniture group. We are in an intensive promotion activity for the use of the same product of us as sound insulation in new construction buildings between floors and side walls. In terms of insulation, we want technical textiles to find much more intensive use, especially with composite applications. Our Milfloor product, which we produce, will be known more with the advantages it provides especially in under parquet applications. Our marketing and distribution activities for this have been continuing.
There will be all kinds of felt versions in our product range.
We hope that it will be possible to see all kinds of felt in our product range in the new year. We plan to offer hard felt, jute felt, white felt, and needled felt products to our customers with the quality of Milform, Milsoft, Milfloor, Milbond brands and guarantee of Milkay.
We plan to produce 10 thousand tons of interlining with our new investment.
We started the production of a state-of-the-art 240 cm SSS-SPUNBOND interlining in the Bor district of Niğde in 2022. With a line of felt, we set up in the same place, we, as MİLKAY, have reached a capacity to offer 10 thousand tons of interlining and 50 thousand tons of felt per year to our business partners in the Nonwoven sector.