Microfiber Sales Manager Sedat Şen said that they will increase their capacity and technology in production, export and innovation in the new year.
Sedat Şen, stating that they allocate half of their production capacity to export, said that they will increase this rate to 60% in the next year. Şen, expressing that they are turning to more professional products in innovation, said that they are a supplier company not only in mattresses but also in automotive, technical textiles and medical fields.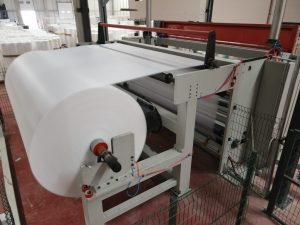 Target 60% export
One of the biggest criteria of success is undoubtedly export for a company that is as much as the size of microfiber. We, as Microfiber, are a company that allocates half of its production potential to export. That's to say, as of the end of 2022, our export rate is 50%. We will increase this rate to 60% next year, and we will go for contributing to the increase in foreign exchange entering our country and to make more added value. We are continuing our work on this issue, both with our visits abroad and with fairs. We hope that next year will be a more successful year than the one we left behind.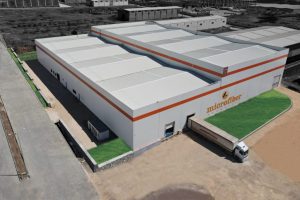 Work continues to increase production capacity
We are working to increase the capacity of existing lines in production processes. We aim to produce 1000-1100 tons of PP Spunbond, 60 tons of Meltblown and 55 tons of elastic production per month we do as of now.
We will show up again at the IBIA EXPO Fair
The IBIA EXPO Fair, which we attended in October last year and was held for the first time, was quite successful for us. Our hope is that the fair will be reorganized in a larger area with more global companies and higher visitor numbers. Apart from participating in the IBIA EXPO 2023 Fair, we will also take part in the Geneva INDEX 2023 fair as a participant. It is also aimed to be an active participant in Techtextil Messe Frankfurt and IDEA Miami fairs.
We turned to more professional quality products
Apart from basic PP Spunbond productions, we also conduct feasibility studies for value-added productions in terms of innovation. We are in a position to improve the additive diversity and active values we have used in this field and turn to more professional quality products. We have provided to supply the products that stand out both in the mattress sector and in the automotive, technical textile and medical fields with the revisions made
In the production of elastic fabrics, we have started to come to the fore both in the domestic market and in exports with our competitive, high-quality production and we have become a popular manufacturer in a short time.
We serve in the market with PP Spunbond, Meltblown & composite products, elastic fabric and sorbent group productions that we have taken from our 5 lines in our production portfolio.
Solar energy to reduce carbon footprint to zero
As part of the new investment in addition to the revisions and improvements on our existing lines, we have invested in solar energy with the environmentalist steps we have taken to reduce the carbon footprint to zero. By 2023, as a company, we will have supplied all our energy consumption in this way