Located in Bursa, Nano Springs has been offering Tablet Pocket Spring Systems, Standard Pocket Springs, Mini Pocket Springs, Micro Pocket Springs, Bonnell Springs, Coils, and Steel Frames for the mattress industry. With 18.000 square meter closed area and 50 employees, today NANO takes its place among the world leading spring manufacturers with wide range of products and services and exporting over 16 countries in the world. Serkan Kır, proprietor of Nano Springs, informed us about the company, products and service.
"Nano Springs started in 2013 with innovative product, our first investment, which is called tablet pocket springs and we made this investment to provide different products to the mattress industry and achieve difference from other manufacturers. After this, within the year, we made a lot of investments to the spring technologies with the new machineries and now we are in Bursa at a 18,000 square meter closed factory area and exporting to about 16 countries in the world now. We supply spring to the mattress industry. We grew our capacity in the last seven years dramatically. We are now producing Pocket Springs, Tablet Pocket Springs, Bonnell Springs for manufacturers of the mattress industry. We have been gradually becoming a well-known brand in the industry.
We, as Nano Springs company, our aim is always to make innovative products for the manufacturers. We have been working as a partner with our customers for 7 years. We are trying to satisfy with our service and our quality products all the time.
Last year, the year 2020, was a very hard year for everyone all over the world because of the pandemic issue. We had some issues at the beginning of the pandemic in Turkey last year on March and April. We had lack of production about two months. After that demand in our industry somehow highly increased. Last year end, we reached what we had targeted. We made more investment last year. Our growth was 40 percent of our production at the end of last year.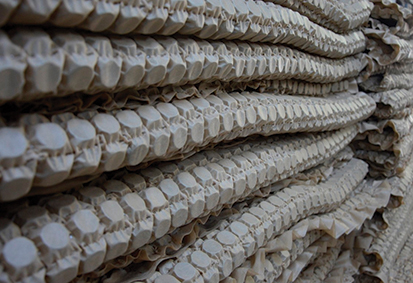 After the pandemic, demand to increase in Turkey, Europe and America
This year, we started good as well. We are planning to make more investment this year to grow our capacity with new products. We want to compete with other manufacturers as well. I'm expecting the demand will increase this year again. Because after the pandemic something happened in the mattress industry and especially demand highly increased in Turkey, Europe and America. So, I believe it will continue this way. With this, we are going to increase our capacity and sales across the world as well. Hopefully the pandemic will be over soon this year and we will go back to normal life, and all the people in the world will go back to the normal position and will continue just as before. Because of the pandemic all exhibitions and organizations were cancelled. We are using online channels to reach our contacts and to show our facility and products.
Spring technology started with traditional Bonnell Springs in the 12th century. That time mattresses started to be produced from spring. Spring offers people more comfort and more convenient for the body. Bonnel Spring is the oldest spring type technology and is currently widely used in the entry-level of spring mattresses. Bonnell springs are hourglass-shaped, and the ends of the wire are knotted or wrapped around the top and bottom circular portion of the coil and self-tied. All the individual spring are then tied together using spring wire, and the completed structure is reinforced with a strong border wire to retain shape.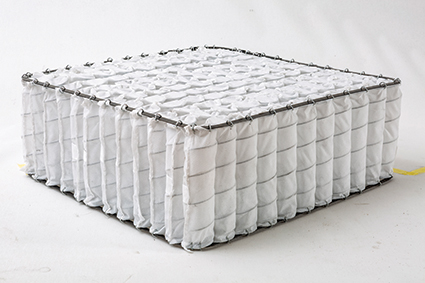 Pocket Springs technology has more advantages
After that within these years it is voluted to Pocket Springs technology. Pocket Springs technology is different from Bonnell Springs technology. Because all spring are individually pocketed in the fabric. This makes all the springs moving individually and it will provide good comfort for each body type. After that tablet Pocket Springs technology was introduced to the market. And tablet spring technology which has small springs combining with the Pocket Springs, has been increasing comfort level around 50-60 percent while sleeping by increasing Pocket Springs in the mattress comfort level about 30-40 percent in the mattress and also it is not affecting to much blood circulation during the sleep. You will have good and relaxing sleep in the night. So, it makes you fresh preparing for the next day. Tablet Pocket Springs identified as a unique filling and support layer, has been offering unrivalled comfort compared to other materials. Combined with traditional pocket springs, it increases spring count and develop many different types of comfortable and luxury mattresses. Tablet products encourage blood circulation during sleep and prepares completely refreshed before starting a new a day.  Tablet spring technology has more advantages to generate more luxury and high comfort, quality, and valuable mattresses. So, we are increasing our capacity on that side as well.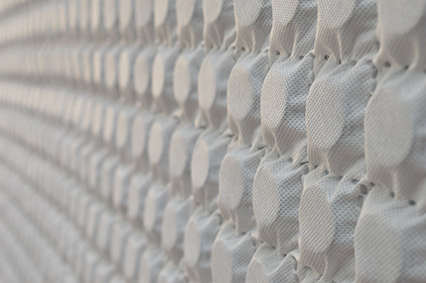 Nano Springs will continue to invest for the future with innovative products
Nano Springs will continue to invest for the future with innovative products. We aim to offer innovative products and give advantages to our customers. As Nano Springs, we will continue on our way to the future as well. Nano has always made principle to work for 100% customer satisfaction. As a result of that, promise to be individual advisor to improve customers businesses with our experiences. On this aim, we will continue investments by diversifying our range without compromising on quality service and products understanding for the demands of our global customer portfolio."