My Techno Makine has been manufacturing a broad range of machinery used in the mattress industry. It has some products that has no alternative in Turkey. Sleep Tech magazine wanted the details of their success story from Murat Cengiz, general manager of the company. The full text of the exclusive interview follows:
Can you furnish us with the information about My Techno Makine? What kinds of machinery are you manufacturing?
My Techno Makine has emerged with the technique and innovation provided by engineering with 20 years of knowledge and experience, and manufactures the complete set of machines used in the manufacture of felts used as spring protectors in the non-woven sector. We are unique in our field of activity in Turkey.
What are the main factors in felt machinery the buyers should be careful about?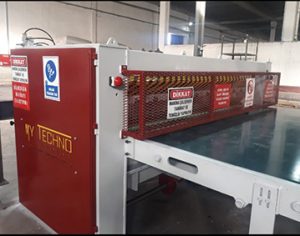 When choosing the machines used in the production of spring protective felts, customers should pay attention to the following issues:
• Felt Machine, in other words the complete line, should work quickly and practically
• Less use of spare parts and easy to find
• Capacity (monthly capacity 650 tons/month)
• Energy consumption (electricity and natural gas) consumption should be low
• It should be a felt line appropriate to the conditions of Turkey (There is no standard of raw material used in raw materials because we use recycled textiles.)
How are your aftersales services? Please detail some features about your machinery.
The felt line machinery is completely:
• Computer controlled bale opening with automatic weighing
• Celaning villow
• Metal holder (high gauss magnets)
• Mixing room (warehouse)
• Airlay comb (2600 mm width)
• Natural gas oven (high capacity)
• Culenders (crushers and straighteners)
• Cooler
• Hand length cutting automatic computer controlled
• Felt packaging press
Our line consists of these machines. After agreeing with the customer on the felt line, we project the machinery and the process of macufacturing starts. Our delivery time is an average of 6 months.
After we manufacture the felt machines for our customers, we provide all kinds of support necessary for production process of the complete facility including installation, serial production, training of personnel, etc. After our customer is satisfied with the production, we deliver the facility.
What kind of advice could you give to an entrepreneur who is considering making felt?
My biggest recommendation to the entrepreneur friends who are thinking of producing felt is to first make a very good feasibility and buy the right felt line. Unfortunately, the biggest mistakes which initiator friends commit are buying of foreign origin lines, at high costs and these products are not appropriate to working conditions of Turkey.
Compared with other countries in felt manufacturing machines, can you give us information about Turkey's position? Do Turkish felt companies generally use domestic machinery or do they use mostly imported products?
The companies operating in felt manufacturing in Turkey, unfortunately, mainly use foreign machines. They have recently started using domestic production felt lines. Polifet firm has just entered the manufacturing of felt in Gaziantep. In 2020, all the machines in the facility are made by our company's project and work extremely healthy and with high capacity. Monthly production capacity has reached the maximum capacity on a single line in Turkey. The production of the second line for Polifelt company is continuing and we are planning to commission my felt line in about two months.
What would you say about your current export markets, your target markets and the ratio of exports to your total sales?
Our company was newly established. We are in contact with entrepreneurs who want to invest abroad. We are currently in the project phase with THREE OR FOUR countries. We continue to progress on a good road.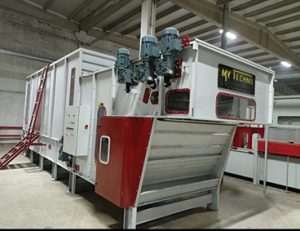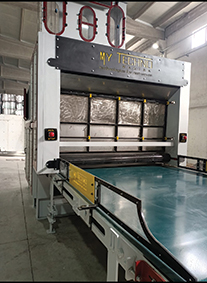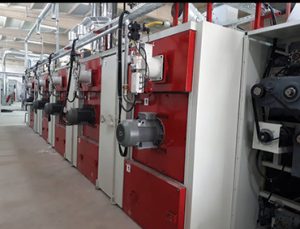 How was the year 2020, which was bad for many companies, for you? How did you manage the Covid-19 process as a company?
The year 2020 was very intense and paced work, and we turned the crisis into an opportunity. As My Techno, we were not affected much.
Do you have any issues you want to highlight about your company, your products or the industry?
We 20 years of knowledge and experience behind our company. We know every aspect of the industry very well. Turkey has been the felt manufacturing center of the world. We provide all kinds of information and support to companies that want to invest.