Nano Yay Company Owner Serkan Kır said that Interzum Fair is a stepping stone for the bearing components industry to gain momentum.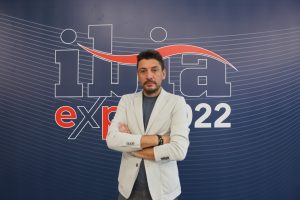 Serkan Kır, who said that they have high expectations for the fair, as with every company that will participate in the fair, stated that they can reach their target export both with the agreements they will make at the fair and with long-term negotiations, considering the size of the fair.
What are your expectations from Interzum Fair?
As Nano Yay, we will attend this fair, which is expected by all the leading companies in the sector, with great expectations. We think that it will contribute to the reduction of the stagnation in the sector, which has been going on for a while globally. With our young, dynamic and innovative staff and understanding, we aim to increase our current business and make permanent collaborations with potential customers.
How will the fair affect your exports? Can we get your predictions?
Considering the size of the fair and the number of participants, we believe that we will achieve the increase we aim for in our exports. We plan to increase our production capacity and product range with potential customers with the most up-to-date and innovative machines. In line with these expectations, we believe that we will reach our targets with firm steps.
What kind of impact do you expect the exhibition to have on the Turkish bearing components industry?
With the demands to be gathered at the fair, a dynamism will definitely be expected in the Turkish market. Like everyone else, we believe that it will help prevent the current recession in the sector.