Jakarteks General Manager Semra AVCI gave an interview to Sleeptech about innovation, R&D, export and production policies of Jakarteks
Avcı stating that they export in a wide geography from North Africa to Russia, from the USA to China, said that they carry out innovation studies in line with the expectations of the market. Jakarteks General Manager Avcı stating that they aim to increase their production capacity by 40% in 2022, made the following statements on the topic; "In general, we are an export-oriented firm we continue our work in the same direction in our search for new customers and markets.
We have made additional machinery investments in 2022, they will be operational. We will have increased our production capacity by around 40% during the year."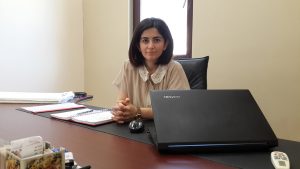 How many years have you been serving in this sector as Jakarteks Tekstil? Can you mention the establishment story of your company?
Our company is one of the oldest companies in the sector; we have been producing bed cover fabric since 1999. It was established by taking advantage of Europe's difficulties in price in the market with increasing costs in this period when European-based companies dominated the market. That our company founders have textile know-how, that Turkey and Bursa are a suitable market for the textile industry, that we easily reach many markets in terms of logistics, that we have comparative advantage over Europe in terms of price and cost, enabled us to quickly gain a place in the market. Our production, which started with weaving, continued in the following years, including the production of knitted fabrics in line with the changing and developing demand of the market.
We are continuing our activities with an increasing momentum every year in terms of quality, product variety and production capacity, always following the expectations and trends of the market.
Can you mention your innovative products and your R&D studies in this field?
According to us, innovative products are the product groups that show the outward face of companies, their vision, and their ability to shape the market. In this sense, we examine the expectations of different markets and focus on a few different new products every season.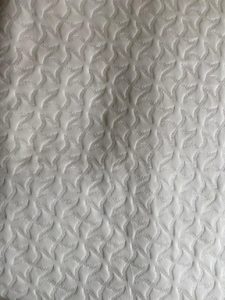 Especially when we consider the basic problems of modern people such as intense work, fatigue and stress, beds and their equipment have an important place at this point. It is important for all of us in our age to be able to start the day with a rested mind. Starting from this point, we try to determine the needs and expectations from ourselves, like every working individual. We are working on this and trying to make improvements to support these needs with fabric. As a result of the studies, sometimes various products with special finishing processes emerge, sometimes various products are developed that support sleep efficiency, body temperature-blood flow during sleep, developed with special-functional yarns.
Will we be able to see your company investing in other components of the mattress in the next period?
Our primary goal in the short term is to do our current job in the best possible way. When you look at it, there are products that also include other components such as bed border fabric, base fabric. among the products we can produce, especially in weaving. In these products, product developments are already carried out in line with the expectations of the market. But of course, it is not clear what the process and market expectations will be in the future. We are always open to innovations, new products and markets.
Which fabric types do you focus on in the production process?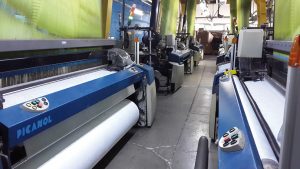 Our product range in production basically consists of customer expectations. We work with very different markets and customers. While we work with some of our customers with long-term, bulky and more standard products, we often work and evaluate R&D products with some of our customers.
Which countries do you export to? Will you be looking for a new market? Can you touch on?
We are exporting our products to many markets of the world such as a wide variety of European countries, Africa, especially North Africa, Russia, the Middle East – Arabian Peninsula, America. The increases in freight-logistics costs, which have been going on for a while, especially in the Far East, the demand for partial and partial loading due to uncertainty during the pandemic period, the efforts of mattress manufacturers to reduce their stock costs have made Turkey a favorite supply point among our nearby markets. In this sense, we continue our efforts to increase ou
r share in our existing markets.
Can we learn about your targets in terms of exports, production capacity and new investments in 2022?
In general, we are an export-oriented company; we continue our work in the same direction in our search for new customers and markets.
We have made additional machinery investments in 2022, they will be operational. We will have increased our production capacity by around 40% during the year.
How do you see the 
current situation of Turkey in the mattress and textile sector
As I have just mentioned, I think that the change in purchasing style/stock costs on the front of mattress manufacturers, as in many other sectors, due to the pandemic process, and the increase in logistics and freight costs in the Far East, especially the Chinese market, provides a significant advantage to Turkey. In fact, our country has been an important production base in the sector for a long time with its company diversity and production capacity. However, the Far East Market was an important competitor in our sector, as it is in every sector. In this period, I believe that companies that can increase their share of the cake and achieve customer satisfaction with quality and product variety will be profitable in the medium and long term, can gain a permanent place in the market, and increase the value of th