"It is said that the old Turkish communities first invented the weaving machines called jacquard. Ancient Turks used to weave old embroidered fabrics on hand looms. According to the fabric embroidery of these looms, a system was used to remove the warp threads required and pass the colored threads between them. These looms, also called Chinese looms, were mechanized by a French mechanic named Joseph-Marie Jacquard, and these machines were named Jacquard looms. Well, what is the Jacquard fabric produced in these machines, how is it and does it sweat? We have compiled details about jacquard fabric properties and usage areas."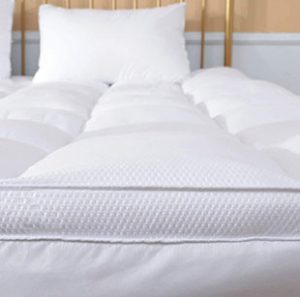 Jacquard fabric is known in the textile field as covering surfaces formed by combining yarns with various methods. This type of fabric is produced by the method in which the different colored threads, which are perpendicular and parallel to each other, are passed under or over each other. Fabric weaving or knitting methods come to the fore in jacquard fabric production.
What is Jacquard Fabric?
Jacquard fabric is a unique type of fabric made with patterns by weaving threads on a special loom. The source of jacquard fabric is important textile materials such as cotton, silk and linen. Jacquard fabric is a type of fabric obtained by weaving different mixed colors on the base. The warp threads are lifted and colored threads are passed through during the production process. This process is performed automatically. Thus, even very complex motifs can be made.
How is Jacquard Fabric?
Jacquard or jacquard fabrics are patterned fabrics produced on jacquard weaving machines. The production method of jacquard fabric is weaving or knitting. They are very durable fabric types that are widely used in upholstery fabrics, especially in home textile products such as curtains, covers, carpets and towels, due to their stylish and aesthetic appearance and ease of use.
Does jacquard fabric sweat?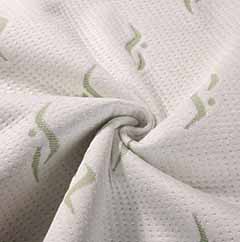 One of the most sought-after and researched questions about jacquard fabrics is whether they sweat or not. Jacquard fabrics, which have summer and winter models, can offer people various options in terms of preference and choice. Depending on the yarn used, the sweating and stretching qualities may change. For this reason, it is necessary to know the fiber used in its production in order to answer the question of whether jacquard fabric sweats.
Features of jacquard fabric
The main features of jacquard fabric can be listed as follows:
– It is a fabric that keeps its form very well.
– Adds durability to fabric.
– Offers a noble and stylish look.
– Jacquard process increases the value of the fabric.
– If the fabric has both natural yarns and jacquard, the price is much higher compared to other fabrics.
– Most jacquard fabrics are machine washable at low temperatures.
– It is not recommended to wash with high spin programs.
Jacquard fabric usage areas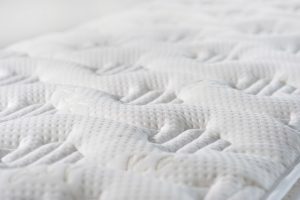 Jacquard fabrics are popular fabrics that are preferred for use in many areas with their elegance. Jacquard fabric is often seen in bed linens. Especially jacquard piques stand out in these areas. Apart from this, jacquard fabrics are used in the decoration of our home and the textile items that need it, such as tablecloths and curtains. Jacquard fabrics are also preferred for furniture upholstery. Jacquard towels made of velvet have been in great demand recently.
Does jacquard fabric shrink when washed?
When washing jacquard fabric products, a mild detergent should be used and washed at 30°C. Care should be taken not to dry it directly in the sun. After the washing process is finished, care should be taken to remove the laundry from the machine immediately and ensure it not to be wrinkled. Washing should be done on delicate fabrics in a gentle mode. If these points are observed, no shrinkage occurs in jacquard fabrics after washing.
It is not recommended to use chlorine bleach in white colored jacquard products as it may weaken the fibers of the fabric. It is stated that it would be better to use a special protective stain remover in case of an urgent need.