Marsala Tekstil, which has been serving in the textile market for many years and got into the bedding sector with the Marsala Home brand, is preparing to make a very ambitious entry into the sector in the production of mattress fabric.
Mustafa YILDIRIM, Founding Partner of Marsala Home, indicating that they will come to the fore with their R&D center and innovative work, said that their products will be stylish, brilliant, user-friendly and health-oriented. YILDIRIM, adding that they will enter the global market in a short time, stated that they aim to be one of the most sought-after companies globally.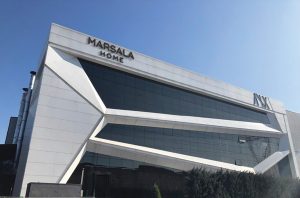 While Marsala Tekstil has been producing in the textile sector for many years; it entered the mattress sector with the Marsala Home brand. Can you mention this structuring?
Marsala Tekstil is one of Turkey's most important companies that are manufacturing fabrics for women outerwear fabric manufacturers in Turkey, which sell to world brands. Marsala Tekstil, which has 50 years of past and experience in the textile sector, decided to invest in mattress fabric under the brand name Marsala Home in order to diversify the sector at the end of 2020.
Regarding to the rich textile infrastructure of Bursa city, Marsala Home Company started its activities in 2021 at the same location as Marsala Tekstil.
The fact that Mustafa Yıldırım has been in charge of this business since Marsala Home was founded has had a great impact in the sector. Could you mention a little how the ways of Mustafa Yıldırım and Marsala Tekstil crossed?
As a professional textile engineer, I worked for a global company in the mattress fabric sector for about 20 years. I came up through the ranks, starting from the lowest level. For the last 10 years of my working life, I worked as the General Manager of the company. During my tenure, I have achieved a great success with my team by increasing the company's trade volume by approximately 4 times.
At the production facility of SASA Polyester, Inc. producing the most important raw material of mattress fabric I worked as the POY and Texturized Group President for about 3 years. My excitement and great experience in mattress fabric met with the investment demand of Marsala Tekstil owner Mehmet Çetin Özel in the mattress fabric sector. As the founding partner of the company, we started our work about 1 year ago.
Could you give information about the activities of Marsala Home?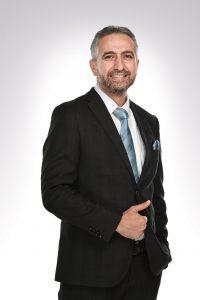 As Marsala Home, we know the demands of our customers very well. Our strategy is to be a global mattress fabric manufacturer producing user-friendly products and making production based on innovation and design according to Health, Safety and Environment (SHE) rules by putting customer satisfaction at the top.
Marsala Home produces both knitted and woven bedding fabrics. It offers sleep solutions with trendy colors and carefully prepared designs, full of unique innovations, experienced team and technology. While it has the most effective and fastest production line in the world, it produces bedding fabrics with innovative product solutions and state-of-the-art machines that provide high production capability. It aims to give a unique look to the most visible side of the bed with bedding fabrics, where perfect lines are enriched with perfect colors and designed with every detail.
Where do you get your energy and strength from?
We are reliable and have the experience to fulfill our promises. Innovation and design make a wonder when processed with knowledge and experience. As Marsala Home, we are producing stylish and brilliant designs. We are offering customer-oriented solutions enriched with high technology. We get our strength and energy from our team. Our skeleton staff consists of people who always achieve groundbreaking work in the bedding fabric sector and are very well known in the sector,
Are you thinking about other investments in the mattress sector?
We predicate horizontal integration on our growth strategy. We have targets to deepen and expand in the product group we produce. The biggest competition in the world is the competition with oneself. In this sense, we want to continue to do pioneering and highly acclaimed work in the sector by building on the work we have accomplished in the past. We aim to rewrite the book of knitted and woven bedding fabrics with the newest, most different and most functional product strategy.
We are aware that time is the most important factor in fabric production and we invest in time. We are working hard to produce the best product for all time in our facility by using the most advanced technologies worldwide, such as knitting, weaving, finishing, as well as quality control systems, laboratory equipment, ERP software, industry 4.0, CRM programs.
Could you mention your export range and your new year goals regarding the mattress industry?
Due to Turkey's geopolitical position and beside that it is one of our biggest markets in Europe, we have sales in North Africa and America.
I would particularly like to point out that in the past 6 months we have commissioned the world's fastest and most effective ERP system and all our production lines in 2 months. We have reached the point where we can host 75 visitors from different parts of the world and export to 25 countries. This unique and outstanding success we have demonstrated in 6 months is the biggest guarantee of our future goals.
Our knitting capacity is currently 100% active. With the new year, we aim to increase our weaving line, which is 10% active, to 100%, and to increase our total production capacity by 35% by taking the lamination line into active production.
How do you position yourself in the Turkish mattress sector?
We position ourselves not in the Turkish mattress sector, but in the world mattress sector. Our goal is to be one of the top 3 companies that come to mind when bedding fabric is said. In this context, we have focused on advertising and marketing activities. We aim to reach a wide communication network in the first quarter of 2022.
How do you evaluate the position and importance of Turkey in terms of both the mattress sector and the textile market globally?
Due to the global crisis in the Far East, Turkey is very advantageous in terms of transit time, accessibility and pricing. The experience and sustainability of the manufacturers for many years has strengthened Turkey's export position in the textile sector. Backed by the freight advantage and transit time wind, Turkey has now risen to the top of the list of the most preferred countries.