Exporting to more than 40 countries, Akdemir Machinery announces its quality in various continents. The company aims to reach to more customers from different countries at Sleep Well Expo 2019.
Osman Akdemir, Foreign Trade Manager of Akdemir Company remarks that fairs are very important for companies in our interview.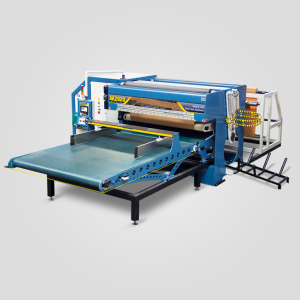 What kinds of preparations have you made for Sleep Well Expo? Could you mention about the products you will put forward at the show?
First of all, I hope to have a lucrative fair for all participants. Fairs are very important for us and we are trying to entertain our customers at the highest level at this fair. We will exhibit AK2020 Spring Unit Roll Pack Machine at the fair.
 Have many years have you been exhibiting at Sleep Well Expo? What contributions do you think the fair has made for your firm and for the sector?
We are attending the fair for the first time this year. Fairs are an opportunity for companies to introduce themselves and their products to different customers. Acting in line with this awareness, we try to benefit from the advantages provided by the fairs at the maximum level.
 Have you already scheduled your 2020 event program?
We have fairs that we regularly attend every year but our 2020 program has not yet become clear.
 Which countries do you export and which ones do you target for exports?
We are currently exporting to more than 40 countries. Our goal is, of course, to reach more countries and customers "AKDEMİR" brand and to announce the quality.
#machinery, #Akdemir Machinery, #Akdemirmakine, #Unit Roll Pack Machine, #rollpack, #Foreign Trade, #export,